YOU MIGHT WANT to ask Justin Myers about next week's lottery numbers.
The writer has been invited to the wedding of Lizzie and Tomas, having reviewed their first blind date in The Guardian and predicting that he would propose within the year.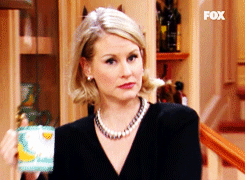 Freaky, right?
In Justin's review, he gives his own biting commentary along with the original interview from The Guardian.
The Guardian The Guardian
Lizzie, an illustrator, was looking for "a fun evening with interesting company". Tomas, a  book editor wanted to meet someone to impress with my Star Trek knowledge. All things considered, she must have been seriously impressed.
The pair discussed literature, their families and vomit at length. Upon learning this, Justin set the scene for the proposal:
I don't know what it is, but I have this feeling that when Tomas proposes to Lizzie – next autumn, at a place that really meant something to her as a child, using the engagement ring of a relative or an antique bought with a legacy from a favourite godmother – he's going to hide the ring inside a pudding or a pebble or something. Please don't do that, Tomas."
[...] I would LOVE to cause havoc at their wedding. Like I said, Lizzie, watch out next autumn – it's in the pudding or the pebble."
Tom did end up proposing – with a pebble in a pudding, supposedly – so the pair reached out to the man who made their love story happen.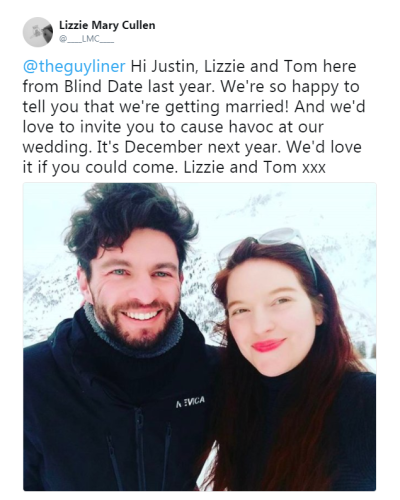 Justin was thrilled for the couple and the fact that he finally had confirmation of his psychic powers.
Apparently, he's not going to live-tweet the wedding (devo). A nice story all the same though!
DailyEdge is on Instagram!