EACH WEEK, WE'LL be taking a peek into some of our faves' makeup bags to see their must-have products, because we're nosey. This week, it's the turn of makeup artist and cruelty-free beauty influencer Ailsha Davey (Flawless And Pawless). You can follow her on Instagram here.
Her makeup bag and what's inside
"I first started playing with makeup myself when I was about fourteen. I started with the basics, with Essence being the first makeup brand I could afford.
I was an 'emo kid' in my teens, so I always tried to recreate gothic and 'scene' makeup looks by creating heavy, black eyeliner.
"When I turned sixteen, I had developed a natural flair for makeup artistry, and actually created a freelance career for myself outside of school by doing peoples' makeup for debs and special occasions. I developed more and more with my skills as I got over, eventually graduating from college at 20 as a professional makeup artist.
"It was only when I was 22 that I began to become aware of animal testing, as I had deliberately turned a blind eye to this for years- simply for fear of being traumatised by what I'd find out.
Now, aged 24, I have completely transformed my professional and personal makeup kits into cruelty-free collections, with the majority of products being vegan.
"With my kit today, my signature look is a sparkly smokey eye with a nude lip- although, I do sometimes opt for the heavy, 'emo' liner look today."
Her makeup bag and what's inside
"I do my makeup on public transport every morning on my way to work and events. I have a small handbag with my absolute essentials, which are all cruelty-free products that are staples in my kit."
"NOTE Cosmetics BB Cream provides amazing coverage with a natural finish, and it adds a gorgeous glow to the skin. On good days, I don't even need to use concealer with it. I also love that it's completely vegan.
NOTE Cosmetics BB Cream
"PS Brow Sketch is the handiest little brow pencil in the world. It's super thin, so it's easy to finely draw on hairs in areas where the brows are sparse.
PS Brow Sketch brow pencil
"I've been using Essence's False Lash Mascara since my teens, and it's the best mascara I have ever tried. No other mascara has ever compared.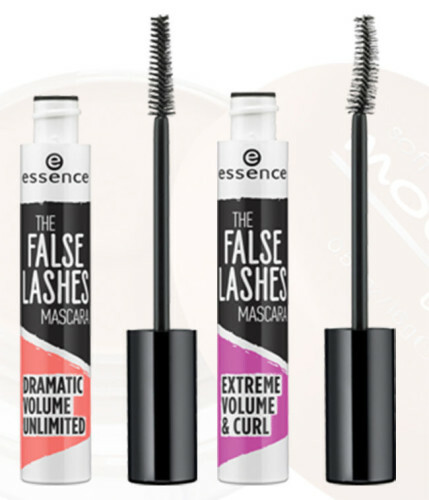 Essence's False Lash Mascara
"Charlotte Tilbury's Filmstar Bronze & Glow palette is the contouring and highlight palette that does not enable any errors to occur on public transport. It makes contouring so simple, and its mirror is perfect when applying a full face of makeup when you're on-the-go.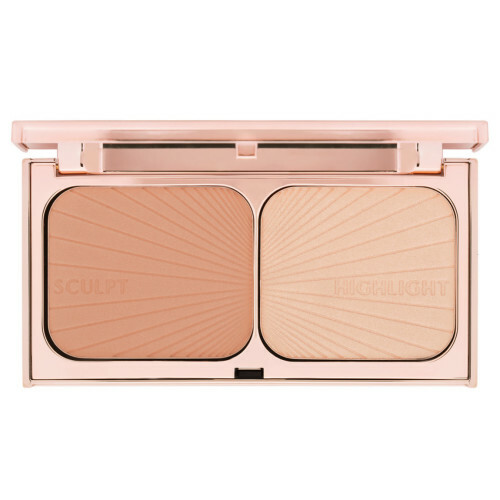 Charlotte Tilbury's Filmstar Bronze & Glow palette
"Makeup Revolution's Nudes Mini Chocolate Bar palette contains a gorgeous variety of matte and shimmer shades, with two sparkly ones that you can pop over your eyelids for a disco-ball effect. The pigmentation in this palette is insane! It's also completely vegan."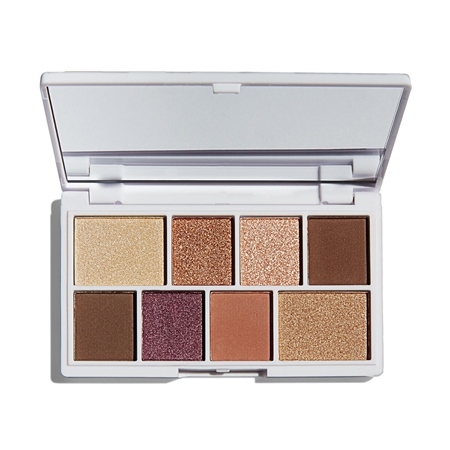 I Heart Revolution Nudes Mini Chocolate Palette
"Charlotte Tilbury's 'Penelope Pink' lipstick is a versatile, nude-pink shade. It even looks good without lip liner, when you're in a rush."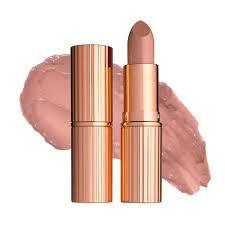 Charlotte Tilbury's 'Penelope 'Pink' lipstick
DailyEdge is on Instagram!