POOR JOANIE WAS the latest victim of the floods engulfing Ireland thanks to Storm Frank.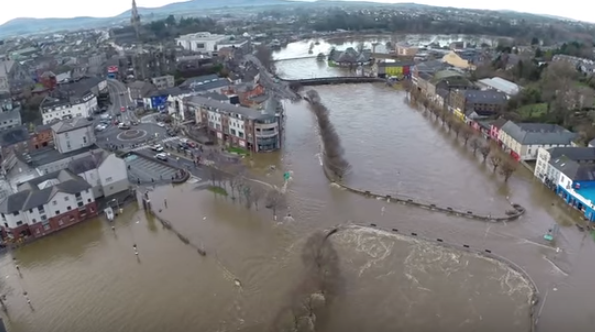 While Joan was in Kilkenny, Skycam have been taking some stunning footage of Enniscorthy in Wexford.
The town is completely flooded by the River Slaney, and this flyover really demonstrates the extent of the flooding.
SkycamIreland / YouTube