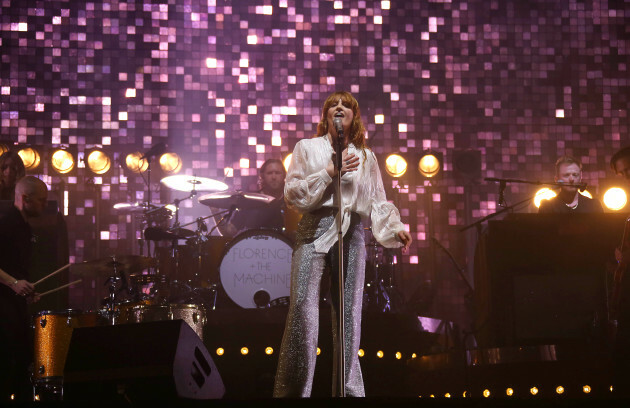 Joel Ryan Joel Ryan
WHEN DAVE GROHL broke his leg a few weeks ago, Glastonbury organisers had to scramble to find an act to replace the Foo Fighters, who were due to headline on the Friday night.
When they announced that Florence + The Machine would be stepping in, some people were… skeptical.
Last night, Florence Welch took to the stage and talked about "ley lines", encouraged audience to get up on each other's shoulders and ran around on stage in her bra.
http://vine.co/v/eJ7BqIXdpOi
But the singer also paid tribute to Dave Grohl and Foo Fighters with a cover of Times Like These.
Welch dedicated her performance to Grohl ("This one's for you, Dave") and then proceeded to give everyone the feels with her cover of Times Like These.
Mariana Peralta / YouTube
Everyone at home loved it.
Even those who doubted her were won over.
Well played, Flo.