FROM THE CROKE Park stage to a crepe van in Victoria Park, Westlife's Mark Feehily has taken a career U-turn–and he's loving it.
In an interview with Eoghan McDermott on 2fm, Feehily revealed his new catering career direction.
MarkusFeehily MarkusFeehily
The Sligo man said the new business venture is a" side project" that he's been involved with for the last while.
[It's] 

basically a street food van, we bought an old Citroen H working van. We refurbished it and catered it out with all the stuff you need inside it, so we're available to do bar mitzvahs and weddings. We've been testing it out, we really had fun in the Winterville festival in Victoria Park, it was really successful.
They did a great job on it, in fairness.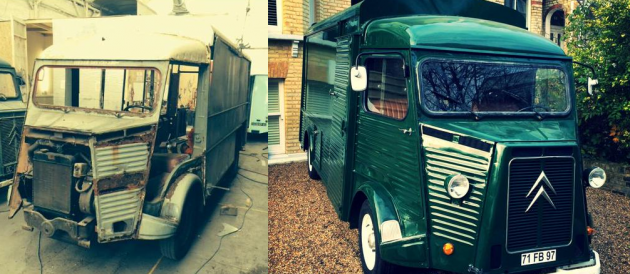 OldStreet OldStreet
He's selling crepes at the moment, as well as Bewley's coffee "to keep the Irish element in it". Feehily says he's just testing the waters at the moment and eventually wants the van's main attraction to be cocktails, prosecco and tapas, to be sold at music festivals during the summer–including some Irish.
He's already booked in a few summer festivals but admits that a few (mostly Irish) people were "flabbergasted" he was actually in the van serving customers.
It's my business I love it. Anything I get involved with I get involved 110%, I was absolutely in the van making crepes.A couple of Irish people commented, it's the whole thing about being in a band then making tea. I love festivals, so why not?
He went on to say that people have a misconstrued perception of people in the music industry, like they just sit on the couch and go play an arena and go back home again. "Just because people can't see you, doesn't mean you're not doing anything".
FAIR PLAY.
But there's also some good news for Westlife fans. He's rebranded to Markus Feehily, and has been writing songs that 'suit his voice', so expect some new material for your ears, as well as your belly. He's even doing some album preview gigs, one of which is happening in the Olympia on March 8.