I'M GOING TO say it – I'm not totally mad about the Christmas period.
Hold your judgement for a moment until I explain my reasoning behind this.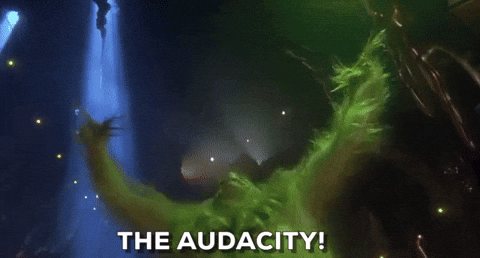 Besides all the perks, and there are many - presents, food, drinking prosecco first thing in the morning, more food - there are some parts I could do without.
The many forced social gatherings that are a requirement over the festive season - dread.
Spending far too long in my childhood home with my extended family - nope. 
And the usually disappointing TV listings that seem to just repeat year-on-year - not here for it. 
Yes, in a world of unending choice, somehow we're left choosing between Titanic, reruns of all the festive episodes of Friends and Mrs Brown's Boys, none of which have me eager to sit down on the sofa for two hours with turkey sandwich number four.
So, like many, I turn to Netflix for some alternative entertainment, however, having binged my way through most of my recommendations on there, I have since started to explore new genres - namely the foreign dramas.
I won't lie, the idea of reading my way through a series online was not immediately appealing but after watching some trailers for Netflix's original productions, I was willing to give them a go.
Since then, I've binged my way through a number of series and have some recommendations to share. 
So, if you're looking for a few hours entertainment that you haven't seen 100 times before, then you might consider giving one of these Netflix gems a go.
1. Cable Girls (Las Chicas del Cable)
This Spanish drama is set in 1928 and tells the story of the women working at a telecommunications company in Madrid. The show begins as one woman with a cryptic past lands a job as a cable girl and bonds with three of her colleagues. Along the way, there's your classic love triangle, an exploration of sexuality and gender, and an intimate look at the effects of domestic abuse.
After a highly successful run so far, a fourth season is expected to land next year. 
Source: Netflix/YouTube
2. Dark
The first German-language Netflix original to debut on site, Dark is science-fiction thriller that kicks off as children start disappearing from a fictional German town. The disappearances unearth the dark pasts of four families living in the area, with the story spanning three generations. We pick up in 2019, but the show flashes back to 1986 and 1953. 
The show has since been renewed for a second season.
Source: Netflix/YouTube
3. The Hook Up Plan (Plan Coeur)
Netflix haven't gotten off to the best start with their French-language originals, with Marseille often being hailed one of the worst foreign-language originals on the platform. However, with The Hook Up Plan, things seem to be looking up. The show tells the story of heartbroken Elsa who, two years after their breakup, learns her ex is about to get married. Struggling to get her romantic life back on track, her friends decide to enlist the help of a male escort to get her out of her funk without her knowing.
With the show's first season having just landed on the site earlier this month, it's too soon to say whether there will be a second season but it looks positive.
Source: Netflix/YouTube
4. Elite
When three working class students are granted scholarships to the most prestigious school in Spain, there's a serious clash between them and the wealthy students who believe they don't belong there. At the end of the first episode we learn that one of the students has been murdered and in a series of flash-forwards throughout the season, we learn who's behind it. For those who have seen Big Little Lies, the structure of the show's timeline is very similar.
Just a week after the first season was released, Netflix renewed the show for another which is expected to be released next year.
Source: Netflix/YouTube
5. 3%
The Brazilian dystopian thriller is the first Portuguese-language original from Netflix and is set in a world where the elite live it large on a paradise island and the rest are forced to slum it in the impoverished 'Inland'. However, every year, 20-year-old individuals are given the chance to move 'Offshore'. Most are unsuccessful, some don't survive but 3% of them withstand the test and are saved from squalor.
The show is returning for a third season in 2019.
Source: Netflix/YouTube