EVERY WEEKDAY MORNING, DailyEdge.ie rounds up the best of the day's celebrity dirt – from the top to the very bottom.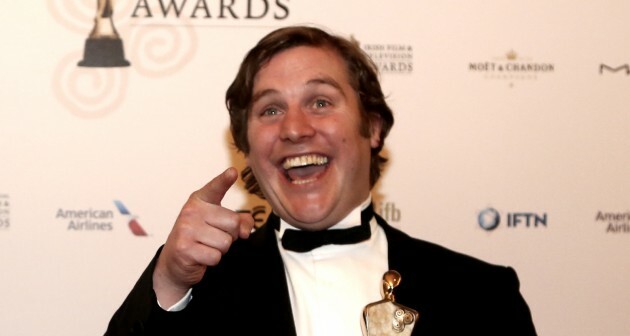 Sam Boal / Photocall Sam Boal / Photocall / Photocall
Peter Coonan, aka Fran from Love/Hate, has become a dad for the first time. He and his partner Kim have spent the weekend snuggling (we're guessing) with the new arrival, since Kim went into labour on Saturday at Holles Street hospital.
Congrats to the happy couple! Any bets on the new arrival's name? Presumably 'Nidgetta' isn't a runner.
Justin Bieber has been called "stupid" for skateboarding while hanging on to a truck. Fans reacted in shock, sort of, to an Instagram video of the singer clinging to the open door of a moving van while standing on a skateboard in LA. "JUSTIN. Please be careful, this looks SO dangerous!!" wrote one. "This is stupid.lol." added another. True words.
Taylor Marie / YouTube
Miley Cyrus danced with a giant inflatable penis on stage. Really, that's all you need to know, but it happened at G.A.Y. at the Astoria.
She also did everything else with it that you'd expect. Oh Miley.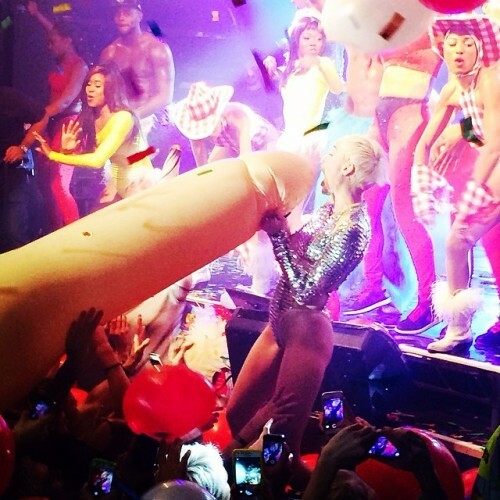 mileycyrus mileycyrus
Donal Skehan got engaged to his missus. The TV chef took Sofie Larrson on a romantic trip to Paris (are any trips to Paris NOT romantic?) and proposed to her. She said yes, no doubt looking forward to a lifetime of delicious home-cooked meals.
Anyway, here they are looking delighted with themselves:
And the rest of the day's dirt…
Kanye's Dublin stag do, and which Irish celeb brought Tayto to the Eurovision? Catch up on all the gossip here>