THE STRANGELY ADDICTIVE dating reality show First Dates finished up its third series last night.
The Channel 4 show brings two strangers together in a blind date, which takes place in a restaurant rigged with cameras so we can observe every awkward moment.
Every. Awkward. Moment.
Last night, Cork girl Laura Barry was teamed up with Frankie.
Channel 4 Channel 4
Henceforth, he will be known as eyebrow man.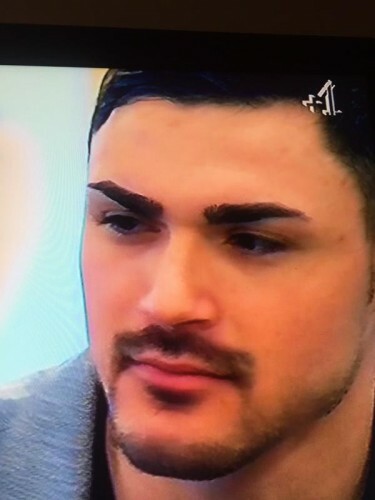 It was pretty much a disaster from the get-go, as Frankie attempted to rate her out of ten, and chatted up the waitress while she was in the loo.
AND he forgot her name in the final interview.
It's Laura you f**king ****
Everyone agreed that she got the short end of the stick
But she was well able to handle it
She just HAD to call him out on those brows.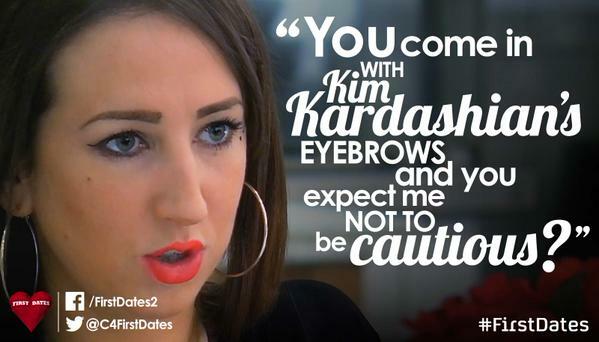 C4FirstDates C4FirstDates
Why did you get your eyebrows done so severely?
So severely? I beg your pardon.
I'm not saying they're bad (you so are).
But if I was you, I'd relax off on them. Like leave a few strays here and there, don't do them at such an angle.
Channel 4 / YouTube
Eyebrow guy was just a massive FAIL
S.O.S
Everyone hoped he'd take the grooming tips on board
So, she may not have found love, but at least Laura killed it in the #shade department