ANOTHER FAKE 'FRIENDS' movie trailer started doing the rounds again this month.
Smasher / YouTube
That brings the total number to God knows how many, as well as the infinite number of people that continue to fall for them and share them on Facebook.
Well, Lisa Kudrow (aka Phoebe) is here to tell you that she knows all about them.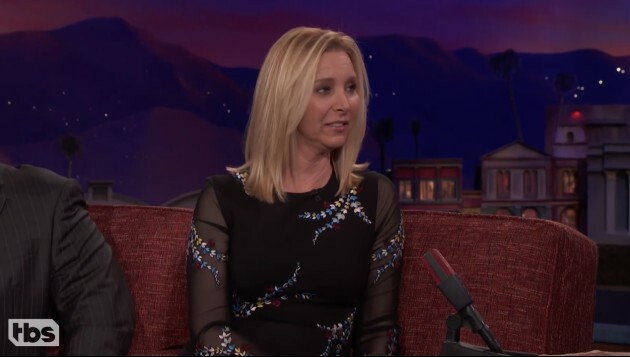 Speaking on The Conan O'Brien Show, she explained that Courteney Cox was actually the one who'd alerted her to the new trailer.
Courteney, actually, was the one who said, 'Did you see that trailer? Oh my god. What do we do?'"
However, she continued that the trailer is just cleverly edited clips of Cox's show Cougar Town, and the trailer doesn't bear any resemblance to their beloved series.
Still, she reckons there's something to be done off of the back of the show's enduring popularity. She's just not sure how anyone would pull it off.
They're rebooting everything, but I don't know, how does that work with Friends, though? That was about people in their, you know, 20s, 30s. The show isn't about people in their 40s, 50s. And if we have the same problems then that's just sad. That's not fun!"
If Friends co-creator Marta Kauffman has her way though, there will never be a scripted reunion with the full cast.
There will never be a Friends reunion movie [...] Friends was about that time in your life when your friends are your family and once you have a family, there's no need anymore."
:(
You can watch the full interview with Lisa here.
DailyEdge is on Instagram!