THERE'S JUST SOMETHING about McDonalds chips that makes them irresistable. But what exactly goes into them? Is there even any potato in there?
Grant Imahara originally appeared on Mythbusters, but now he's doing behind-the-scenes snippets in McDonalds. Note, FOR McDonalds, so don't expect any juice.
However, the insight into how chips are made brings forth some revelations.
Yes, potatoes are involved, but so is sodium acid pyrophosphate and dextrose (sounds yummy) and 12 other chemicals. After this, they're partially fried then sent out to chains.
Here's the full list of ingredients.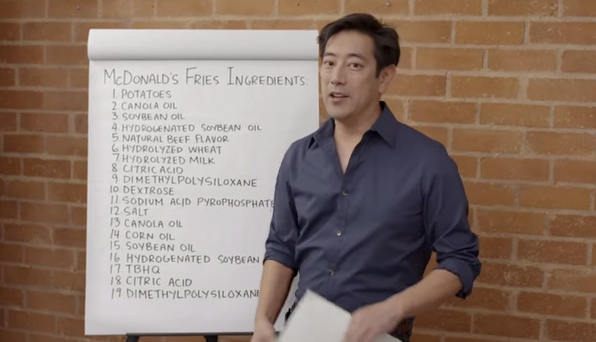 But worry not, these are only used in American chains, so maybe this explains why they definitely taste different abroad.
McDonald's / YouTube