THE WORLD IS officially obsessed with Frozen. This much we know.
But has it gone too far?
We think it has.
1. Frozen lingerie is now a thing.
2. People's brains are inhabited solely by Let It Go lyrics.
3. Adults are getting Frozen tattoos.
4. This is a thing that's actually happening.
In Style In Style
5. Signs like this need to be hung in classrooms.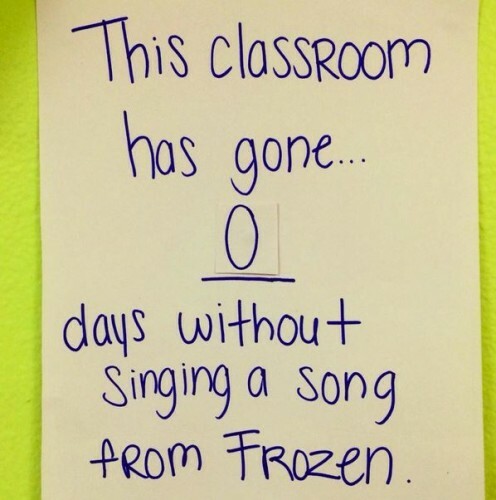 Imgur Imgur
6. Frozen-themed proposals are now an internet phenomenon we must contend with.
Jolan Carl Abaquin / YouTube
7. As are Frozen manicures.
8. This is what passes for college work nowadays.
9. This video on how to recreate Elsa's plait has been viewed 8 million times.
Disney Style / YouTube
8 million.
10. And lest we forget, Frozen dolls are on sale for €150 at the minute.
Adverts.ie Adverts.ie