AS YOU'LL WELL know at this stage, Alex Ferguson has resigned after 27 years at the helm of one of the world's most successful football clubs, Manchester United.
He'll be manager until the end of  the season, and beyond that will remain involved with the club in a new capacity so it's fair to say he's leaving on good terms.  However, that is not always the case.
Sometimes resignations can be vicious reflections of years of resentment and anger.  Other times they are creative vessels of thanks for a fulfilling work experience.  When they fulfill either of those extremes they are vastly entertaining.
Here are eight such resignations, some of which include NSFW language.
The person whose talents had clearly gone unrecognised in their position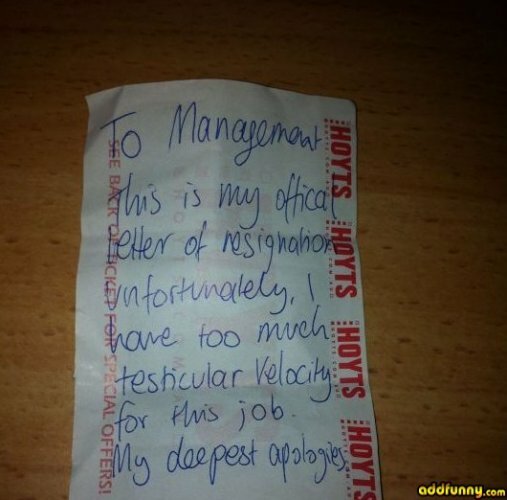 The web designer who tailor made a version of Super Mario Brothers to say goodbye
In order to get the full message you have to complete each of the levels in the game, which you can play here.
This guy is clearly a genius.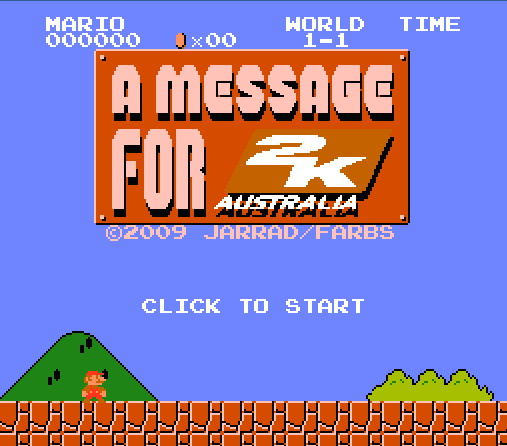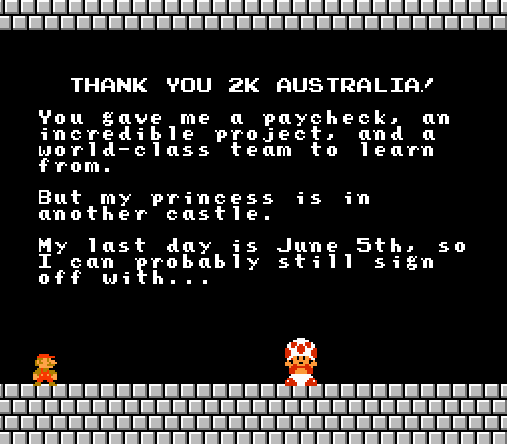 The employee in Singapore whose message was clear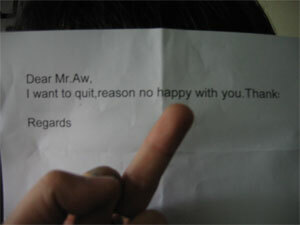 The graphic designer who had had enough when she resigned with a letter written in crayon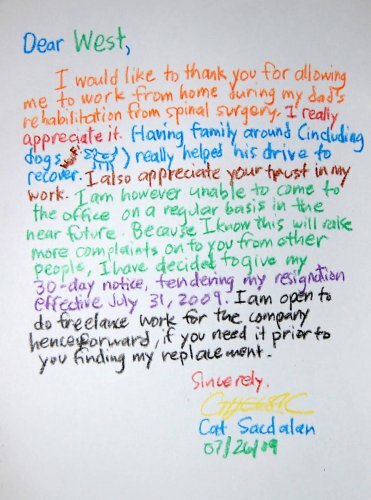 The guy who took a friendly and decidedly informal approach
The employee who really had a way with fake e-mail addresses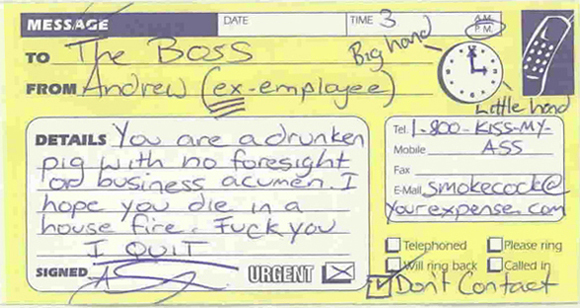 The girl who delivered her message with a smile
The person who delivered the ultimate error message