http://giphy.com/gifs/parks-and-recreation-amy-poehler-mwBaQUehEJUnm
http://giphy.com/gifs/digg-friday-the-13th-galentines-day-qjXuMQ4TTaDSg
VALENTINE'S DAY IS just around the corner… and you know what else is?
Galentine's Day.
So, how can you best honour Leslie Knope? We have some ideas.
1. Organise a meet-up where you swap books by women writers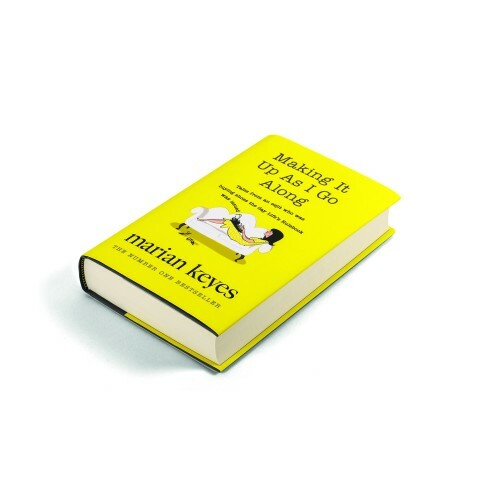 Amazon Amazon
So we're robbing this idea from The Anti Room's Nollaig na mBan celebrations, but it works perfectly for Galentine's Day, too!
Organise a meet-up where gals bring a book written by a female author, wrap it up and do a book swap! Visit the #ReadWomen hashtag for inspiration.
2. Host a Magic Mike XXL screening in your gaff
Giphy Giphy
AKA the greatest movie of all time.
Make sure you have wine. Lots of wine.
3. Three words: DIY Afternoon Tea
Afternoon Tea is nice in theory, but it's also pretty damn expensive.
So instead of forking out loads of money to go to an afternoon tea in a hotel, why not host your own at home? Get a group of mates together, instruct them to bring along the essentials (biscuits, bubbles, homemade buns, Swiss roll, etc.), throw in some triangle sandwiches et voilà.
Galentine's Day sorted.
4. Organise a ~gal~ movie marathon
callow-world / Tumblr callow-world / Tumblr / Tumblr
We're talking Obvious Child, Frances Ha, Romy and Michele's High School Reunion, Clueless, Beaches, Thelma & Louise, Muriel's Wedding, Terms of Endearment, Bridesmaids, Sisterhood of the Travelling Pants…
The list is endless.
And if you're too lazy to organise your own screening, you're in luck: there's a special Galentine's Day screening of Mean Girls taking place in Filmbase on Sunday. Tickets are €12.95 and that gets you entry and some adult beverages. THE DREAM.
5. Have a beauty swap!
Most ladies have unwanted make-up, moisturisers, haircare products or lotions lying around. Perhaps they didn't suit you or perhaps you just don't need them…
Get rid of it all in a beauty swap — invite friends to come over with their unloved make-up, throw it on a table and let everyone pick and choose what they want.
Everyone wins!
6. Have a good old-fashioned sleepover
Watch Beyoncé videos, drink prosecco, go on Instagram deep dives and fall asleep in your best Penneys pyjamas. The dream.
(And if anyone has an old Dream Phone lying around, it is your duty to root it out.)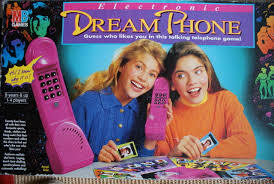 toysfromthe90s toysfromthe90s
DailyEdge is on Snapchat! Tap the button below to add!