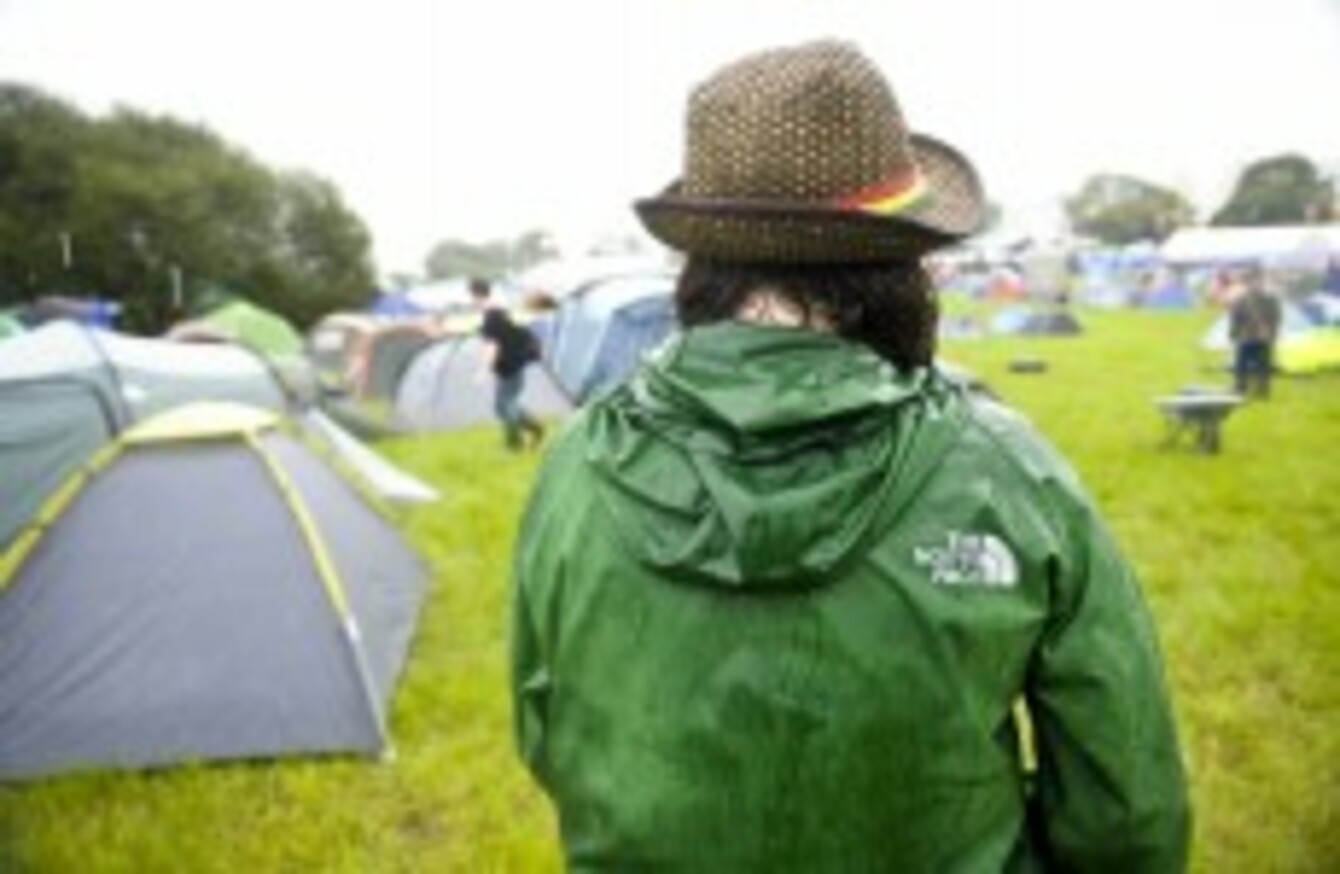 Image: Yui Mok/PA Wire
Image: Yui Mok/PA Wire
REVELLERS HAVE BEGUN arriving in Somerset for Glastonbury 2011 as the amid some grim weather and with an even grimmer forecast for the days ahead.
The festival at Worthy Farm, owned by dairy farmer Michael Eavis, will see the likes of Coldplay, U2 and Beyoncé playing on some of the main stages. 175,000 tickets sold out in four hours after going on sale last October.
Fight Like Apes, Two Door Cinema Club, Imelda May and Japanese Popstars are among the Irish acts on the line-up.
Regular downpours are forecast, but it's nothing Worthy Farm hasn't seen before, although it will be change from last year when Glastonbury saw some of its best weather ever.
Glastonbury 2011

Music fans leave Paddington Station in London, as they travel down to the Glastonbury Festival in Somerset. Pic: Ian West/PA Wire

Glastonbury 2011

'Beyonce Knowles' joins the queue for the Glastonbury Festival at Paddington Station in London. Pic: Ian West/PA Wire

Glastonbury 2011

Festival goers arriving at the Glastonbury Festival in Somerset. Pic: Yui Mok/PA Wire

Glastonbury 2011

Some of Glastonbury's youngest fans arrive to soak up the atmosphere. Pic: Yui Mok/PA Wire

Glastonbury 2011

Enterprising festival-goers use a wheelie bin to carry their belongings. Pic: Yui Mok/PA Wire

Glastonbury 2011

Well prepared. Pic: Yui Mok/PA Wire

Glastonbury 2011

Wellies are the order of the day on Worthy Farm. Pic: Ben Birchall/PA Wire

Glastonbury 2011

Oh. Oh dear. Pic: Yui Mok/PA Wire

Glastonbury 2011

Nearly there lads, nearly there. Ben Birchall/PA Wire