THE HARDEST JOB on any game show has to be the model hosts. They have to walk around looking pristine and interested in the prizes and contestants.
Exhausting.
The US show The Price Is Right has one prolific model, Amber Lancaster, who had a seriously embarrassing moment on Friday night's show. Taking a small trip on her stilettos, Lancaster fell back into a lightbulb and smashed it with her arse.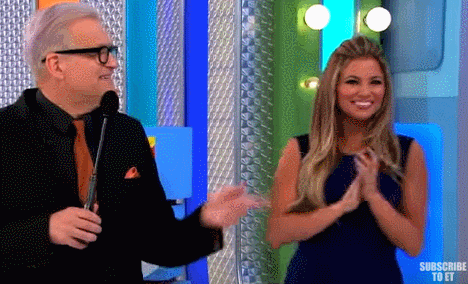 The best part, however, has to be the contestant who asks if she did it, despite being the other side of the stage.
FACEPALMS.
Entertainment Tonight / YouTube