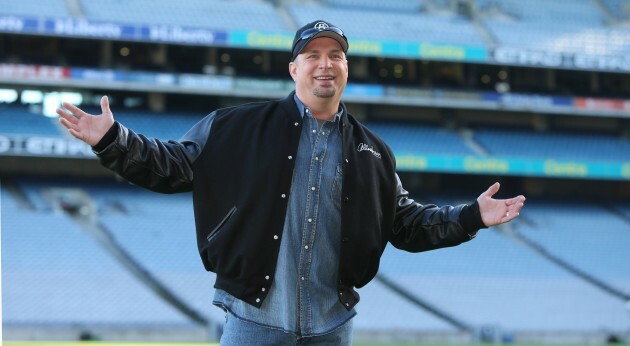 Niall Carson / PA Wire Niall Carson / PA Wire / PA Wire
Updated at 15:34
A SPOKESPERSON FOR Garth Brooks has confirmed to DailyEdge.ie that he will not be playing concerts in Ireland next year.
The Irish Daily Star reported this morning that Garth Brooks "could be set" to announce Irish tour dates for the summer of 2015.
The cancellation of five Garth Brooks concerts due to take place Croke Park caused nationwide uproar last July.
But the Star report said that Brooks would be returning in 2015 to play dates in Dublin as well as "other Irish cities" as part of a huge European tour.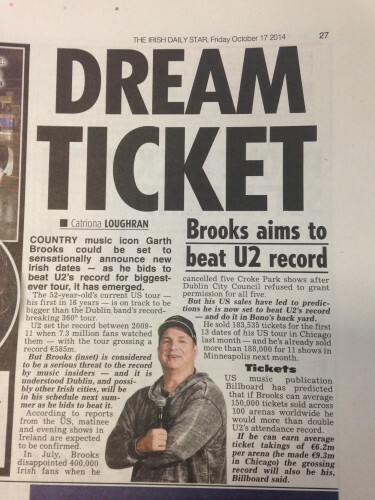 DailyEdge.ie DailyEdge.ie
It quoted an article from Billboard magazine, which said Brooks was sure to make a "huge play in Ireland" before his tour ends.
However a spokesperson for Garth Brooks, Nancy Seltzer, told DailyEdge.ie that the country singer would not be coming over here next year.
"I'm afraid that would not be possible, as he is committed to touring within the United States at that time," she said.
To back this up, Aiken Promotions have also released a short and sweet statement about the matter:
There are no plans for Garth Brooks to perform in Ireland next year.
OK, everyone. It's safe to come out now.