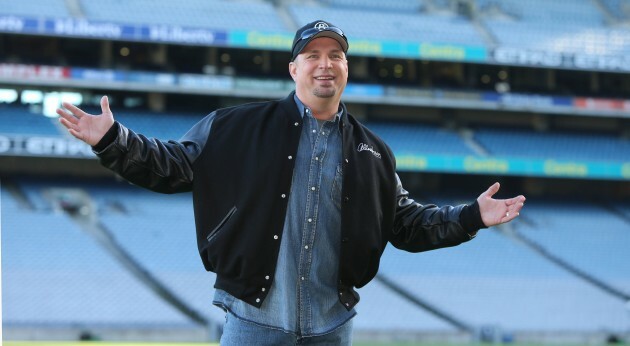 Niall Carson Hey guys, this is where I'll be... oh. Niall Carson
JUST THREE OF the scheduled five Garth Brooks concerts at Croke Park have been given permission by Dublin City Council, according to one councillor.
It's not yet known which three will go ahead, or whether the others will be cancelled altogether. But Twitter is ABLAZE.
Here are the most significant schools of thought:
1. The 'Networking Failure'
2. The 'Opportunities Everywhere'
3. The 'Coppers'
4. The 'Any Opportunity, Eh?'
5. The 'Dickie Rock Conspiracy'
6. The #JoeDuffy
7. The 'National Disgrace'
8. The 'National Celebration'
9. The 'Economic Impact'
10. The 'Gritted Teeth'
11. And the 'Amanda Brunker'