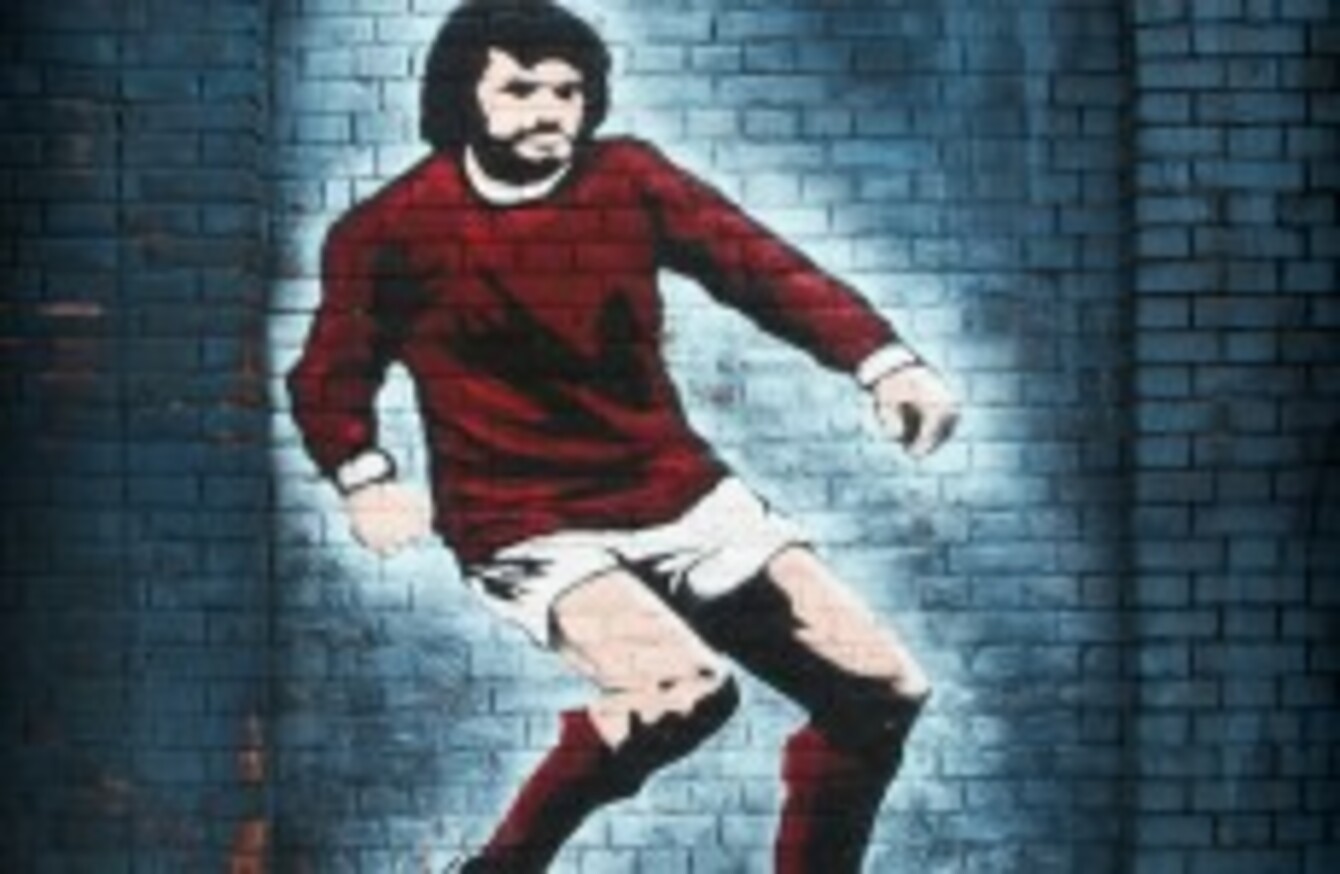 George Best mural
Image: Andy Welsh via Creative Commons
George Best mural
Image: Andy Welsh via Creative Commons
A MUSICAL ABOUT football legend George Best hopes to score with audiences when it hits Dublin this summer.
Dancing Shoes – The George Best Story tells of the colourful life of the flamboyant winger who died of organ failure aged 59 in 2005.
The show tracks his childhood kicking a tennis ball against a gable wall in Belfast's Cregagh Estate in Belfast to a life of fame, fortune and controversy.
Best won the European Cup with Manchester United in 1968 and also scooped the European Footballer of the Year gong the same year. With his rock star looks, he was one of the first celebrity footballers and lived an extravagant lifestyle.
The iconic footballer, who suffered a long battle with alcohol addiction, died from multiple organ failure brought on by a kidney infection in 2005. Tens of thousands of people later attended his funeral in Belfast.
A spokeswoman for the musical said: "This home-grown Northern Irish musical celebrates the life of an iconic hero and the grace he brought to the football field".
She added: "Dancing Shoes is packed with great characters, beautiful songs and trademark Belfast humour."
The show, which features actor Aidan O'Neill in the lead role, runs at the Grand Canal Theatre from August 29 to September 3.