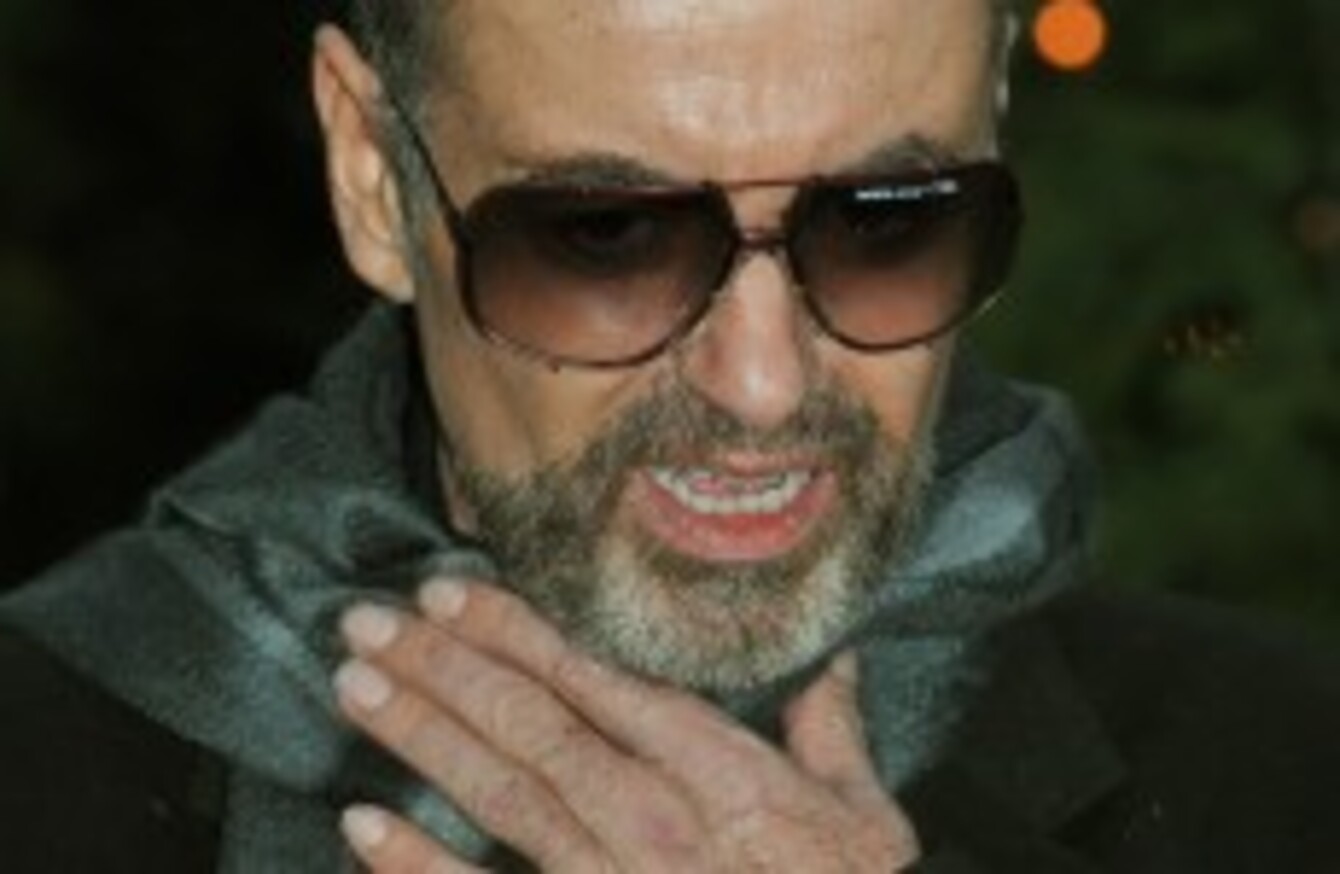 George Michael outside his home today
Image: ohn Stillwell/PA Wire/Press Association Images
George Michael outside his home today
Image: ohn Stillwell/PA Wire/Press Association Images
FIGHTING BACK TEARS, singer George Michael appeared outside his London home Friday to acknowledge that he had nearly died during his monthlong battle with pneumonia.
He said it had been "touch and go" while he was in the intensive care unit of a Vienna hospital battling an extremely dangerous form of pneumonia but that his representatives had "played it down" to avoid alarming his fans.
"They spent three weeks keeping me alive basically," said the singer, who appeared to have lost weight during his ordeal. "I don't want to take you through all of it because some of it I want to protect my family from and I'm sure I'll get it all written down but it was by far the worst month of my life."
He seemed short of breath and at times had trouble speaking during his 10-minute appearance.
"I'm very weak but I feel amazing," the pop star said, wearing a gray overcoat and scarf as he stood in front of a decorated Christmas tree outside his imposing red brick home in the Highgate neighborhood of north London.
The singer behind hits such as Careless Whisper, Faith and Father Figure said the experience would make him more spiritual and appreciative of his life.
"I have an amazing, amazing life and if I wasn't spiritual enough before the last four five weeks then I certainly am now," he said.
Overcome with emotion
Michael seemed overcome with emotion as he expressed gratitude for being alive and thanked the medical staff in Vienna for taking such good care of him.
"I really, really, really, really, from the bottom of my heart, thank everybody who sent messages and everybody in that IC unit that made sure I'm still here today," Michael said.
Michael did not provide many medical details about his illness, which forced him to cancel an extensive European tour.
He had streptococcus pneumonia, a bacterial form of the disease that can sometimes lead to fatal complications.
Michael spoke about having "woken up" 10 days ago, implying that he had been in a coma.
He also revealed he had undergone a tracheotomy while in the hospital. This treatment would have helped him to breathe.
"I spent the last 10 days since I woke up literally thanking people for saving my life which is something I have never had to do before and never want to do again," he said.
Michael, 48, had been rushed to AKH Hospital in Vienna late last month after cancelling a performance in the Austrian capital. He was released from the hospital Thursday and was deemed fit enough to fly to London, his primary home.