DURING AN INTERVIEW with 60 Minutes Australia, Germaine Greer laid into Meghan Markle's decision to marry Prince Harry.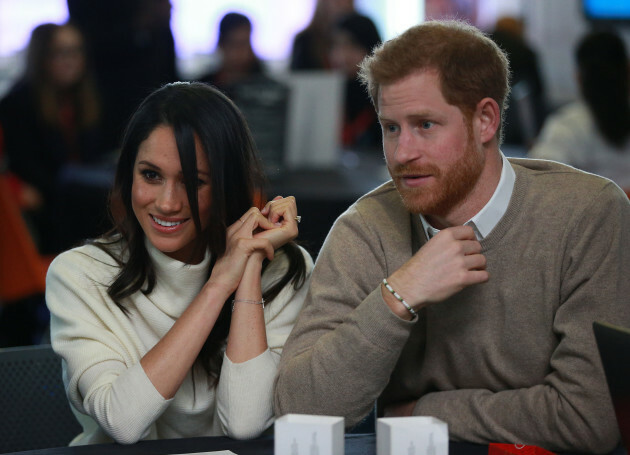 PA Wire / PA Images PA Wire / PA Images / PA Images
Whilst feminist author Germaine is entitled to her opinion that marriage as an institution is 'a hopeless system', her attack of Meghan was seen unjustified and non-feminist, as she criticized her clothing choices, insinuated that she was a gold-digger, and used her past relationships as an example of why she was a bad choice for Harry to marry.
Phew! Germaine must have woken up on the wrong side of the bed the morning that the couple announced their engagement.
Germaine said that because Meghan was sacrificing too much – she has left her career as an actress, left her home in North America (Toronto and L.A have been her bases during her adult life), and her relaxed social life – that consequently the relationship would not last.
It's nearly always a question of the non-royal running for the hills just to get away from the whole thing. It's horrible, it's anachronistic.
When asked why Meghan would sacrifice so much for Harry unless she was committed to the relationship lasting, Greer retorted sarcastically:
Why would a girl born in poverty marry a man with 53 million quid? I can't think of single reason.
As the above twitter user @Maya86B correctly asserted, Meghan is the first person to marry into the royal family who is wealthy in her own right and self-made.
Additionally, she went to a fee-paying school in America, and her father was an Emmy-winning lighting director. Hardly poverty now.
Greer also faced criticized for dragging back up Meghan's first marriage, which ended in divorce almost five years ago, and for using it as an example of why her relationship with Harry wouldn't last.
I think she'll bolt. She bolted before…She will see vistas of boredom that are unbelievable.
Germaine can attack the institution of marriage and the institution of the Royal Family, without resorting to unfair and unwarranted digs at Meghan Markle.
Meghan's career as an actress was always going to fade once she hit her late 30s, which is a time when the roles start to increase for men.
She was already transitioning into working for and campaigning with a range of NGOs, with a focus on women's issues and the environment.
Also, who knows what went on privately between Meghan and her first husband. Meghan was 23 when they met and 32 when they divorced. She was committed to someone for 9 years when she was very young, and went through huge life changes during that period.
Now, in her late 30s, Meghan is more settled into who she is and what she wants from life.
Also in the interview, Germaine criticized Meghan for wearing a 'turd hat' at Christmas time.
PA Wire / PA Images PA Wire / PA Images / PA Images
Okay, well give it to her that the hat does look a lil bit like the poop emoji…
But Germaine's gripe with the Royal family and her republican views towards them have nothing to do with what Meghan wears.
One of the complaints of women around the western world is that what we wear is analysed more than what we say or our achievements.
Last March, Amal Clooney spoke at the UN, but she generated more headlines for her Bottega Veneta dress than she did for urging a genocide investigation into ISIS. Germaine, as a leading feminist thinker of the 1970s, should be leading the charge in how the media treat women. Not lowering the standard.
DailyEdge is on Instagram!