A SCIENTIST MANAGED to get a paper entitled Get Me Off Your F**king Mailing List accepted into an academic journal.
The paper is just 10 pages of the same phrase, and was originally written by computer scientists David Mazieres and Eddie Kohler.
Australian computer scientist Dr Peter Vamplew submitted a copy to a journal that wouldn't stop emailing him for submissions, and said he was floored when it was eventually accepted.

Open-access journal, the International Journal of Advanced Computer Technology–which io9 claims is a 'predatory' journal–spams science writers in order to gain a fee for publishing their work. Scientists can then use this accreditation to pad out a CV. They are deemed predatory as they charge fees for peer reviews and proofreading without actually doing it.
Scholary Open Access obtained acceptance letter which claims the paper is 'excellent' and accepted with 'minor changes'. Big hopes for a paper consisting of those seven stern words repeated over and over, with a few helpful diagrams thrown in.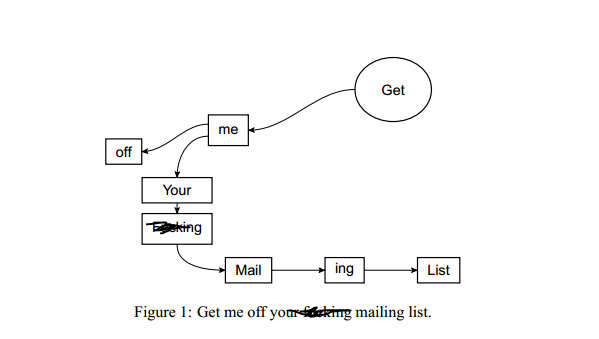 The journal required a $150 fee to publish, which Vamplew has politely declined. Despite all his trouble, he told the Guardian that they still haven't taken him off their mailing list.
The International Journal of Advanced Computer Technology has yet to comment on the incident.