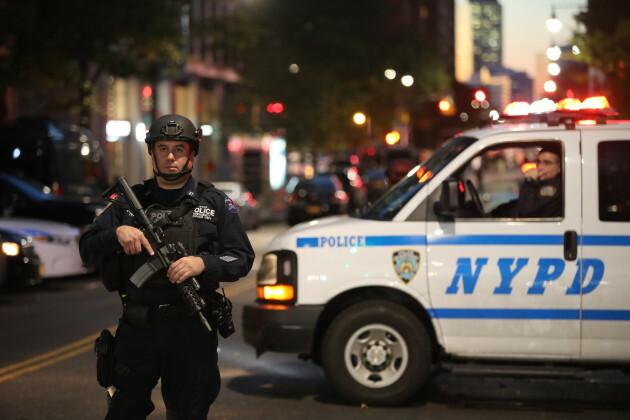 Xinhua News Agency / PA Images Xinhua News Agency / PA Images / PA Images
THE TERROR ATTACK on the streets of New York city claimed the lives of eight people on Tuesday – five of whom were Argentinian friends celebrating a school reunion together.
The response to the attack has been dominating US politics for the past 48 hours, with President Trump calling for the suspect to face the death penalty.
There were widespread condolences shared by many New Yorkers and Americans alike in the wake of the attack
But there's been one thing in particular that many people have been rallying around since: the response of Gigi Hadid to alt-right "political activist" Laura Loomer
Yesterday, Loomer tweeted this photo, saying that Muslims on the streets of New York are "rubbing it in everyone's faces"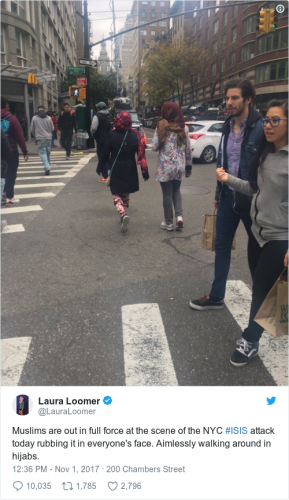 @LauraLoomer @LauraLoomer
And followed it up by saying "I bet they're loving this"

@LauraLoomer @LauraLoomer
The replies came thick and fast:
I'm trying my best not to get angry. You have to understand that ISIS is not the same as islam. One conveys an extremistic view
And many pointed out the flaws in her argument:
And you'd think after the Las Vegas shooting white men would have the decency to not walk around the street in their white skin…
But Gigi's response cut straight to the core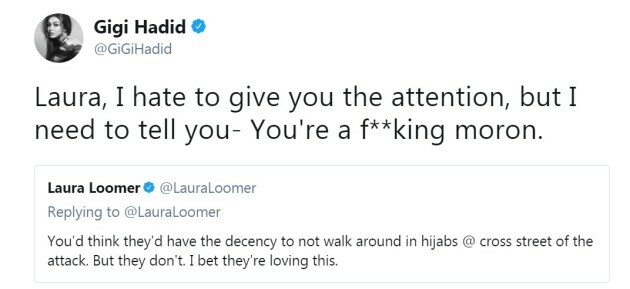 @GiGiHadid @GiGiHadid
Given Hadid's half-Palestinian background and her prominence, people were delighted to see her stand up to such hatred as the tweet took on a life of its own
53,000 retweets later, it looks like Gigi's shutdown landed.
Loomer's response got one final bite from Hadid, before she realised that was enough attention to give for one day

@GiGiHadid @GiGiHadid
She'd clearly had enough.
DailyEdge is on Instagram!