ATTENTION, GINGERS WITH iPhones. There's is hope for you in the emoji battle, yet.
Last week, Apple released a new range of ethnically diverse emojis, but there is still one glaring omission–a ginger. Unhappy with the oversight, one ginger blogger has set up a petition to introduce redheads to the mix too.
Apple's latest OS beta was recently released to developers, and features five new skin shades and a larger range of family models. The move may have come following the work of a campaign called Diversity My Emoji.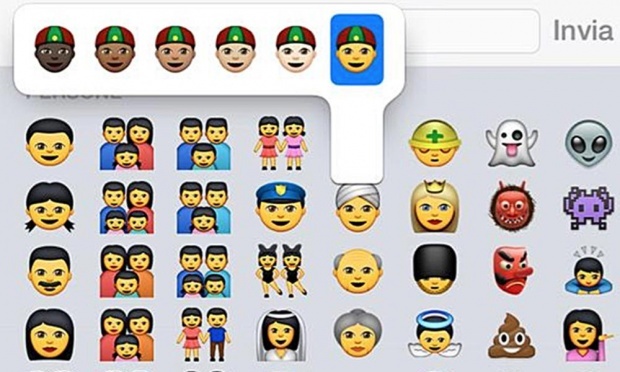 Emma Kelly, of Ginger Parrot, took inspiration from the result, and has set up a Change.org petition to help get a redheaded emoji on our phones ASAP.
She explains, "There's every phase of the moon and two different sheeplike characters, but not one ginger? Come on".
In all their glorious gingerness, redheads have been missed out. Again. If you say you're going to diversify, why not add a few ginger-haired emoji in the mix? Natural redheads may be rare at less than 2% of the world's population, but that is 138,000,000 iPhones waiting to happen.
The petition currently stands with over 1,600 signatures, but Kelly says she won't send it to Apple until she reaches 10,000.
Give the people what they want!