SOMETIMES IT'S HARD being a parent.
Redditor willsanderson posted that he discovered this letter on his daughter's pillow.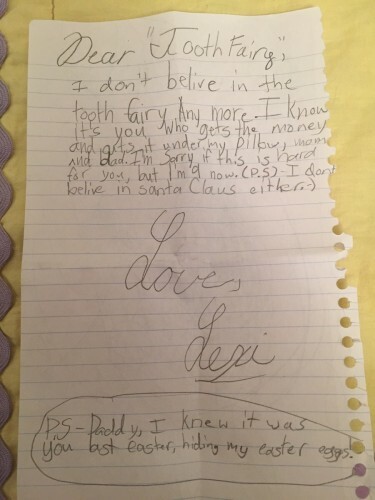 Imgur Imgur
Dear "Tooth Fairy",I don't believe in the tooth fairy any more. I know it's you who gets the money and puts it under my pillow, mom and dad. I'm sorry if this is hard for you, but I'm 9 now. (P.S I don't belive in Santa Claus either.)Love, Lexi
P.S Daddy, I knew it was you last Easter, hiding my Easter eggs.
"I'm sorry if this is hard for you."
*bursts in to tears*