OH BROTHER.
This is the September issue of Girls' Life, a magazine aimed at girls aged from 10-16.
Girls Life Girls Life
Among the features in the magazine?
YOUR DREAM HAIR
Wake up pretty!
Fall Fashion You'll Love
Bye. drama – The friendship rules #squads swear by
Right.
Meanwhile, this is the September issue of Boys' Life, a magazine produced by the Boys' Scouts of America.
The features carried in Boys' Life?
The contrast between the two magazine covers has caused some consternation online with many criticising Girls' Life for focusing primarily on fashion and beauty, while Boys' Life focuses on, you know, empowering young men for the future.
And now women are tweeting at Girls' Life to let them know that being pretty isn't the be all and end all for most women.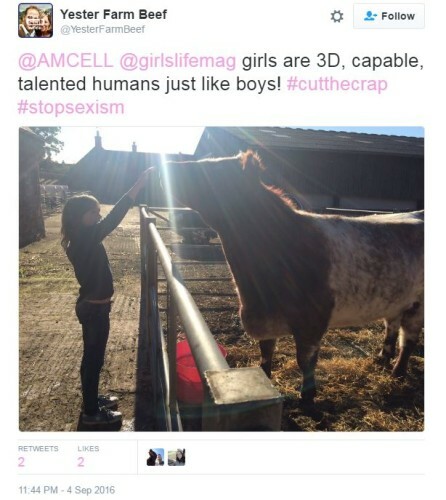 Yester Farm Beef / Twitter Yester Farm Beef / Twitter / Twitter
Hopefully we see an improvement in October, eh?
DailyEdge is on Snapchat! Tap the button below to add!