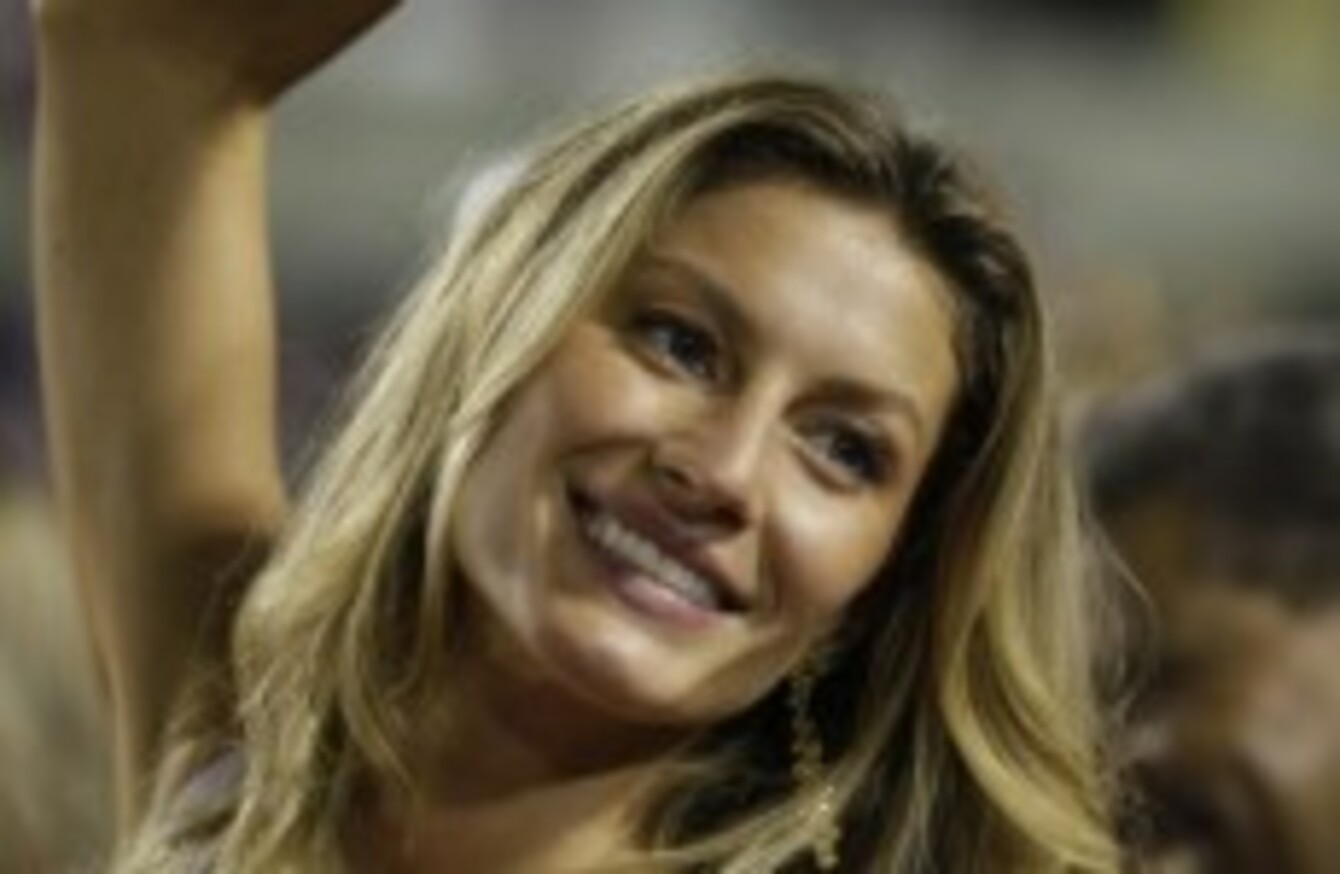 Gisele Bundchen at a carnival in Rio
Image: AP Photo/Felipe Dana via PA Images
Gisele Bundchen at a carnival in Rio
Image: AP Photo/Felipe Dana via PA Images
SHE'S KNOWN FOR being one of the world's most beautiful women, but it appears that Gisele Bundchen – or simply Gisele to those in the know – is too sexy for the Middle East.
The model appears in fashion retailer H&M's latest campaign for the Middle East market, but it seems that her choice of outfits may have been a tad too risqué for some people's taste.
So what did H&M do? Rather than re-shoot the pictures, it appears that the company slapped a white top on her instead. But just not any top – a virtual one.
So now, instead of wearing a colourful maxi-dress with a deep dip at the cleavage, she looks like she has stuck on a t-shirt underneath; while a lace waistcoat is given a new look thanks to a white vest with odd armholes.
There's no denying that the original outfits were beautiful, but now Gisele's outfit looks part Photoshop-disaster-part-fashion-dream in a series of images that is causing eyebrows to raise across the globe.
Take a look at her 'interesting' new look on La Moda Dubai.com.