PADRAIG HYNES WAS out for a round at Loughrea Golf Club in Galway, as part of the Killimordaly Hurling Club am-am tournament.
On the 17th hole, anyone who hit a hole in one would win a new car worth €18,000.
Padraig, who we're told has just finished college and needs a car for his new job, stepped up to the tee and hit his shot.
Then he walked down to the green to see how it went.
Here's his reaction, captured on CCTV. Skip to 45s for the action.
Killimordaly Hurling / YouTube
Understandable, really. Look at the big happy head on him afterwards: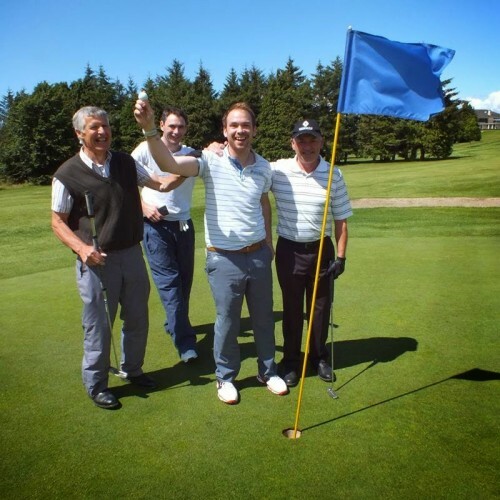 Killimordaly Hurling Club Killimordaly Hurling Club