GOOGLE HAS SAID that Limerick is on its Earth and Map software despite a claim from a Limerick TD that it was not.
Fianna Fáil's Niall Collins said he had contacted Google Ireland's chief executive John Herlihy after he had heard it mentioned on local station Live 95fm this morning that the area was not on the map.
Collins believed such news was damaging to the area's tourism and local economic development. He tweeted about the issue this morning, describing the news as "shocking":
He later issued a press release on the matter through the Fianna Fáil press office.
In the statement, he said:
We in Limerick are competing with other regions for both domestic and foreign investment, and our absence from such a significant online resource is damaging.  Google have indicated to me that they are working to rectify the problem.
However, Google has told TheJournal.ie that Collins was "incorrect on the issue" and that while Limerick may not be on every zoom level of the map, this is being rectified. A statement said:
Limerick is very much on the map, available on Google Maps, Google Earth and also in Street View. We are always open to feedback and looking to improve the data in all zoom levels of Google Maps.
A reader has pointed out that Limerick is not visible on some scales of Google Maps where it would be expected to appear: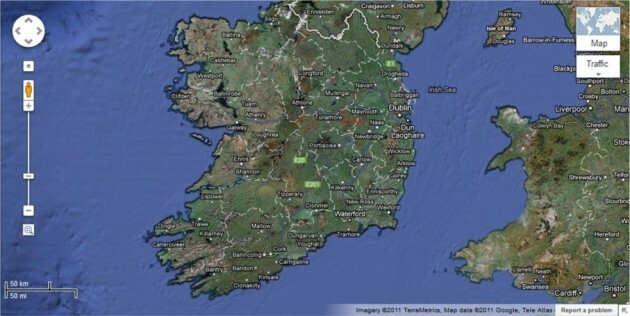 Contacted by TheJournal.ie this afternoon, Collins said he had contacted Herlihy, whom he knows, about the issue. But when told that Google had said Limerick was on its software all along, he said he had only heard it being talked about on local radio after which he decided to take action.