HAVE YOU GOOGLED the village of Skellow in Yorkshire recently? No?
Because if you had, you would have seen a short description of the village, a map… and a rather surprising picture.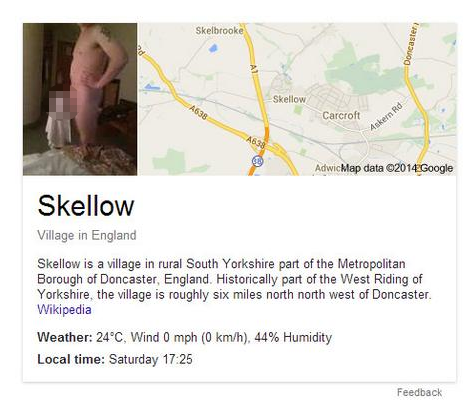 In case you're wondering, yes, that is a gentleman with a towel hanging over his erect member.
It's not known whether the preview image was a comment on the residents of the rural Yorkshire village near Doncaster, but its appearance caused a bit of a flurry after being spotted on Twitter by David Firth.
Even Skellow's local rivals got in on the action.
Somewhat sadly, Google has now removed the photo – leaving people searching for information about the village with no information whatsoever about its residents' preferences.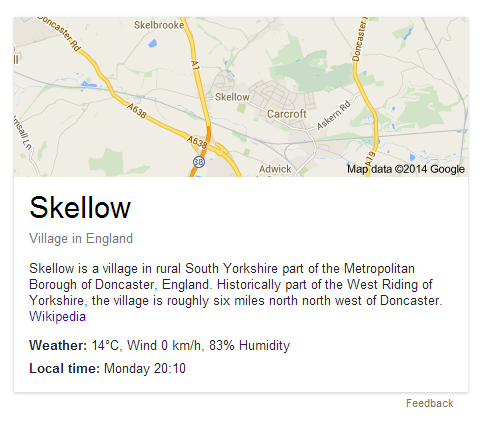 We can only wonder at what image they'll select next.