AH GOOGLE, YOUR all-seeing all-knowing technology has messed up again.
This time, the error is about Graham Norton, who is listed in the search engine as having a wife–despite being openly gay.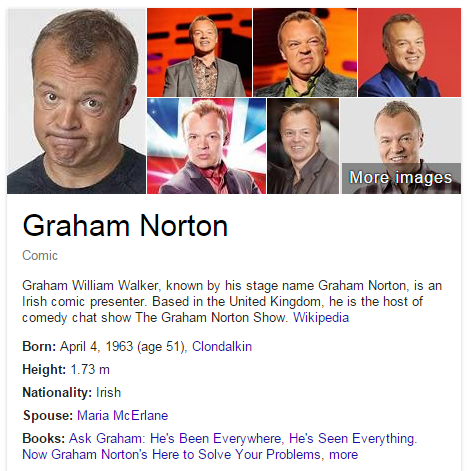 The wife in question? Actress and comedian Maria McErlane, who co-hosted ITV quiz show Carnal Knowledge with Norton in the early 90s and is a regular contributor on his BBC Radio 2 show. She has also filled in a few times for him when he was sick or failed to show up for work.
So, you could say, she's like his professional wife.
The error may have stemmed from a joke at the end of her BBC bio, which claims she has been married to Norton for the last 17 years.
via Reddit