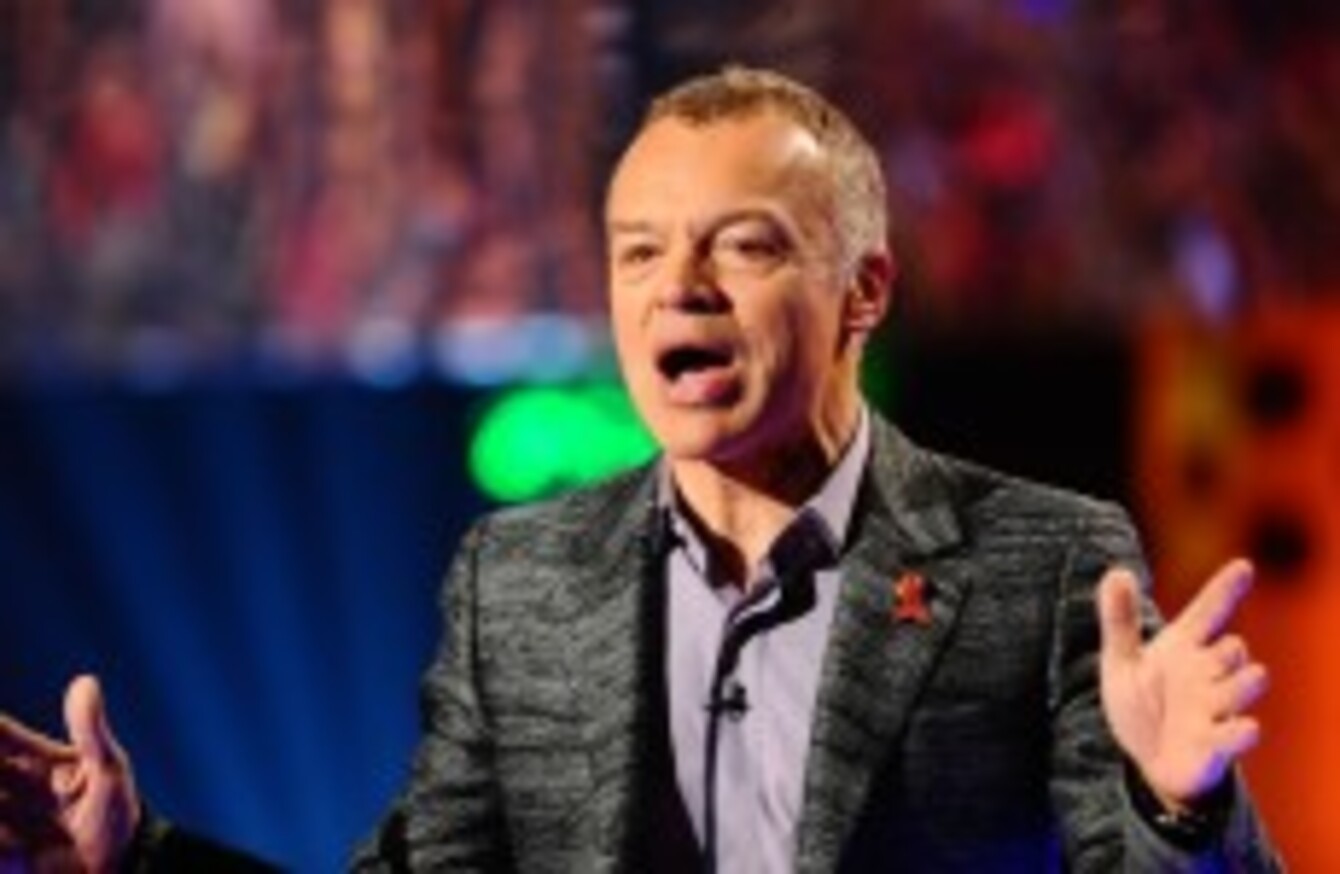 Image: Ian West/PA Wire
Image: Ian West/PA Wire
IRISH CHAT SHOW host Graham Norton has won a British Comedy award. Norton, originally from Bandon, Co Cork, took the Best Comedy Entertainment Personality award at the ceremony in London.
Norton beat Alan Carr, Charlie Brooker and Harry Hill to win his category. He had also been nominated in the King or Queen of Comedy section but that was won by comedian Sarah Millican. Norton had a great deal of success at these particular awards at the start of the Noughties when he won the Best Comedy Entertainment Personality award in 2000 and 2002, Best Comedy Entertainment Programme in 2001 for So Graham Norton and in 2002 for V Graham Norton. Last night's win is his first at the British Comedy awards since then.
Last night's major prizes went to Have I Got News For You for Lifetime Achievement, to The Inbetweeners for Outstanding Achievement, to Lee Evans for Special Contribution to Comedy and Armando 'The Thick of It' Iannucci for the Writers' Guild of Great Britain award.
The full list of winners are on the British Comedy awards this morning.
We still like how he managed to get the most sense and information anyone has ever got out of Jedward in this clip from the Graham Norton Show in 2009 (They start to make sense at around 1:10)