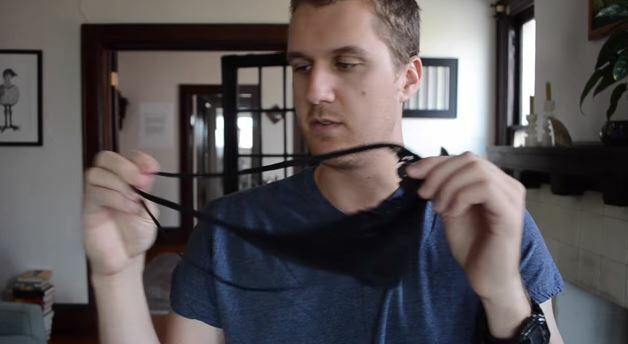 Robbie Sherard / YouTube Robbie Sherard / YouTube / YouTube
FOR SOME MEN, women's underwear can be a source of confusion.
How does it go on? Which side is the front and which is the back?
YouTuber Robbie Sherard recently found a woman's thong on the side of the street and was utterly dumbfounded by it and decided to put his thoughts into a video.
First, I thought it was a lanyard.
I've seen felt tip pens with more fabric.
Arethese because of periods? I don't know, I'm just asking. I don't know actually what I'm asking.
The video skyrocketed to the top of Reddit's r/videos and has attracted more than 500,000 views since been uploaded yesterday, proving that men must have a lot of questions about women's underwear.
Robbie Sherrard / YouTube
I just don't know how you can get something on so tight. I tried putting on a swim cap once and knocked myself unconscious.
We don't know either, buddy.