TARGET RECENTLY MADE the decision to get rid of gender based signs when labeling signs for things like children's toys and bedding.
The massive retail chain explained that it used signs to get through the store efficiently, but guests have raised important questions about a handful of signs that make suggestions based on gender.
Well, anticipating a bit of backlash, Facebook user Mike Melgaard set up a customer care account and began replying to concerned customers.
Speaking to AdWeek, Melgaard explained:
Immediately, I knew there would be your typical outraged American spouting emotional reactions on their Facebook page.
After taking a look, I was literally laughing out loud at my computer. A few more minutes in and it struck me how hilarious it would be to portray myself as a parody customer service rep.
He did a glorious job of it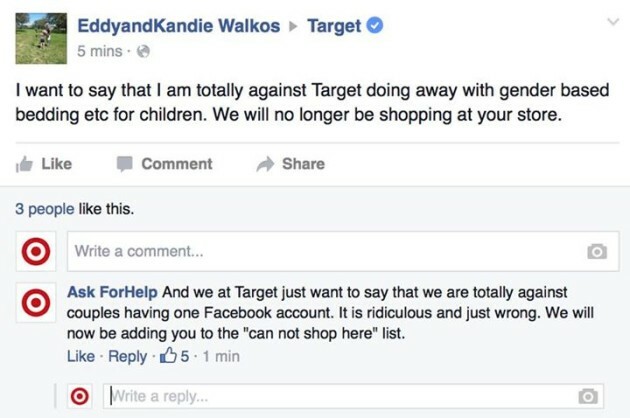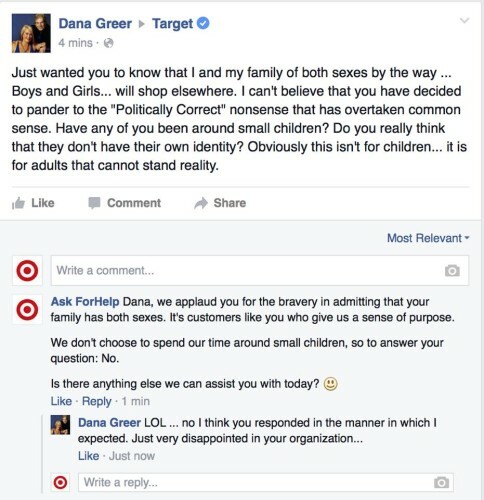 The burns came fast and steady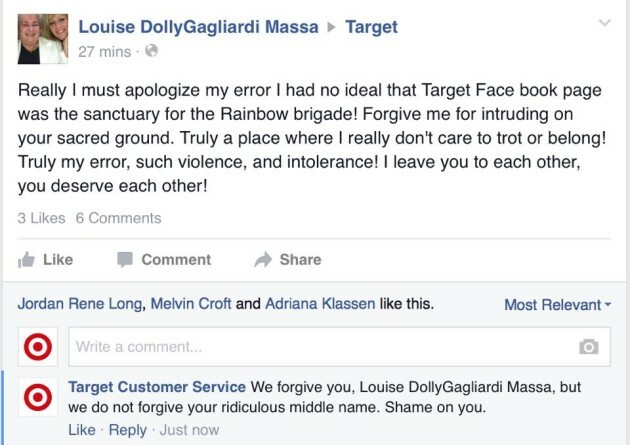 They weren't sorry to see people go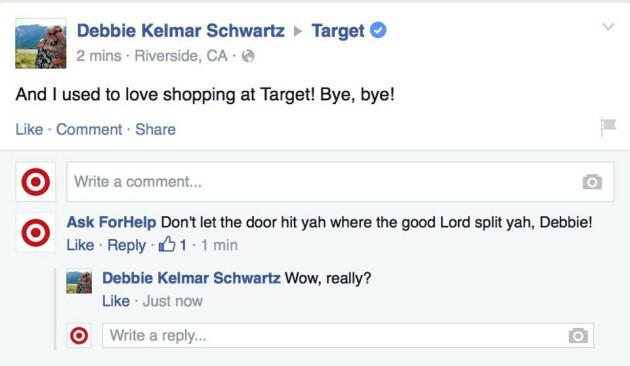 Fbcdn Fbcdn
No prisoners here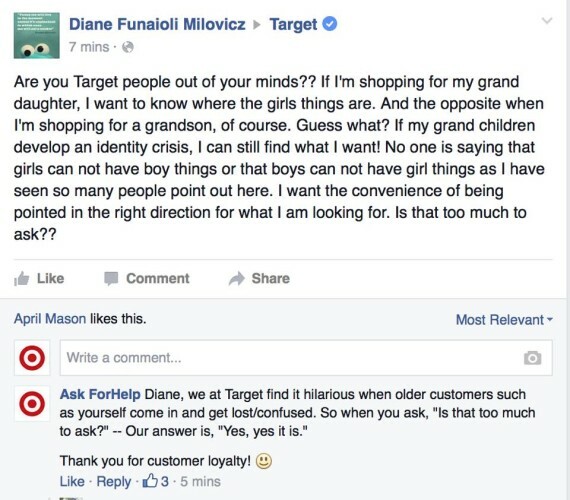 Even those who thought they had them figured out were trolled
Fbcdn Fbcdn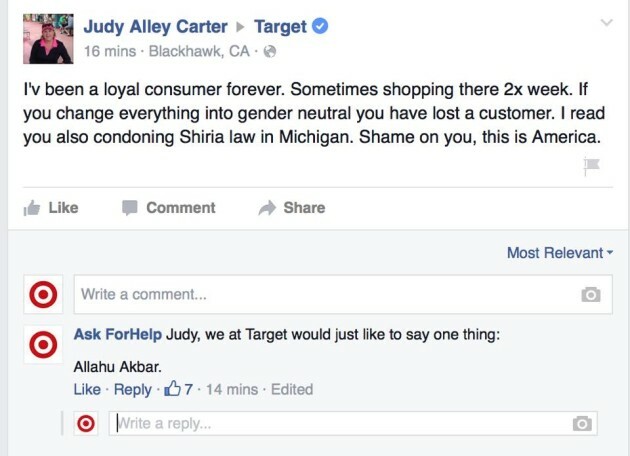 All images via Mike Melgaard.
Target weren't so amused with their freelance customer help rep, and the Ask ForHelp account was deactivated within 16 hours. In a statement to AdWeek, Target said
At Target, we are committed to providing outstanding guest service to our guests wherever we engage with them, in our stores, online, or on our social pages. Clearly this individual was not speaking on behalf of Target.