IT'S CLEAR THAT the hair-parting de jour is a sleek and shiny middle parting.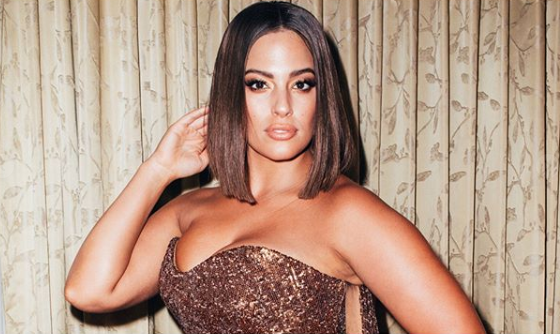 Seriously, this look was ubiquitous at the Met, and if you don't already have your hair this way, you will soon.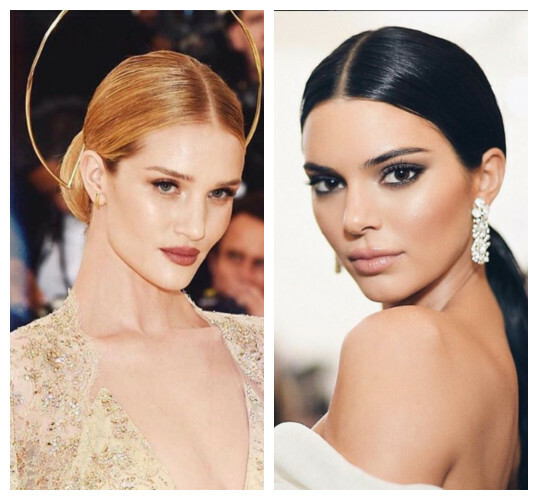 Never mind heavenly bodies, this is heavenly hair. Get me GHDs and hairspray pronto!
But once your hair is sleek and shiny and parted in the center – what else can you do with it? Well you can take a page out of the Hadid sisters hair-style book. At the Met, the two sisters spotted an interesting trendy take on the middle parting look by adding some clips just behind the ear.
Gigi wore understated clips.
Bella went for a very exaggerated take on the trend – because I mean, it is the Met Gala. Go large or go home might as well be the sub-theme.
The look first appeared on Versace's Spring/Summer 2018 runway in September. On all of the models, the hair was middle-parted, tucked neatly behind the ears and then fixed in placed with glowing gold barrettes on both sides.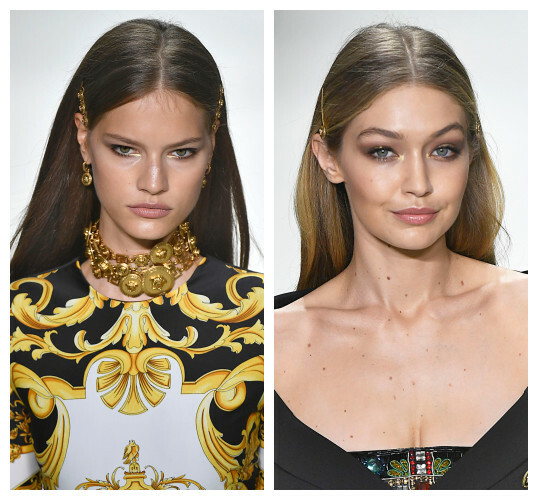 Pa Images Pa Images
It was a fresh modern twist on a style that might be reminiscent of your Catholic schooldays where tidy, neat hair was as much a part of the uniform as kilted skirts and buttoned-up shirts and ties.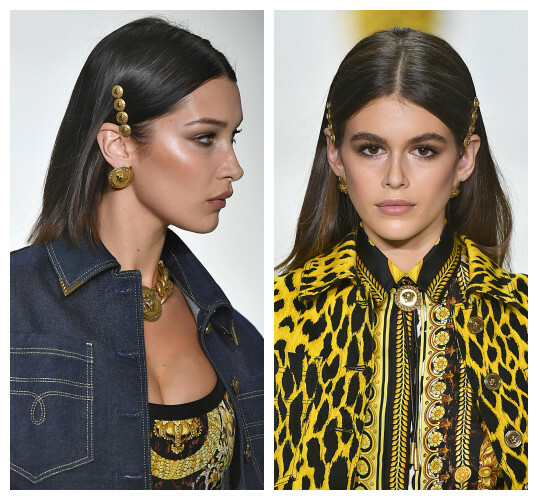 Pa Images Pa Images
The schoolgirl flashbacks might put you off it, but hear me out! It's all very well having a sexy wind-swept and bouncy hair in your face, but unless you're Kate Middleton (and your only job is to shake someone's hand), you might need to be a bit more practical with your hair.  And when a hairstyle that is practical becomes fashionable, you gotta jump on that bandwagon.
Also, the trend for big, bold earrings does not seem to be going away, so this style is all the better to display your lovely bejewelled earrings.
Here's a pack of 4 from Asos for €8.30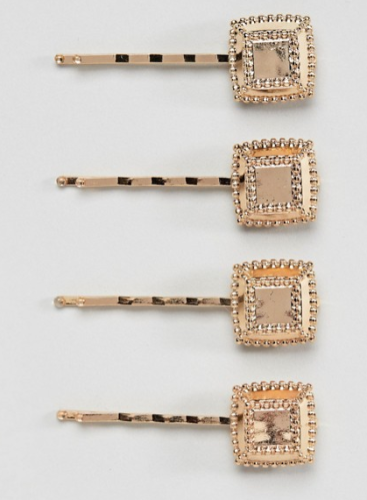 Asos Asos
DailyEdge is on Instagram!