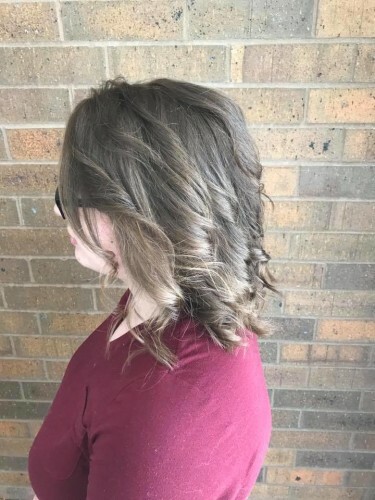 Kayley Olsson / Facebook Kayley Olsson / Facebook / Facebook
KAYLEY OLSSON IS a hairdresser based in Waterloo, Iowa.
Last week Olsson went above and beyond for a 16-year-old girl suffering from depression. "I had a 16 year girl come in with who has been dealing with severe depression for a few years now," she wrote on Facebook.
She got to the point where she felt so down and so worthless she couldn't even brush her hair, she told me she only got up to use the restroom. She starts back at school in a few weeks but she has her school pictures today.
As a result of her debilitating illness, the girl's hair was severely knotted and matted.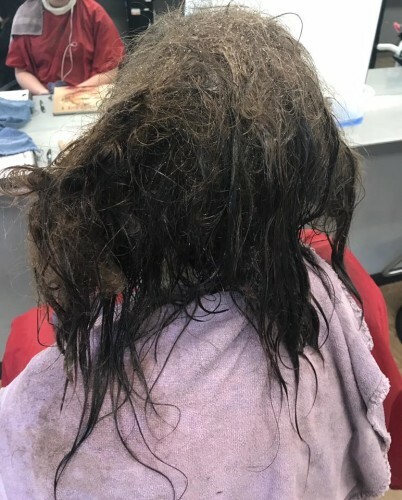 Kayley Olsson / Facebok Kayley Olsson / Facebok / Facebok
She asked Olsson to "cut it all off" because she couldn't "deal with the pain of combing it out".
Olsson, however, was adamant that she wanted to keep the girl's hair and set about untangling it. After two days, they restored the teenager's hair to its former glory, much to her delight.
After being here 8 hours yesterday and 5 hours today we finally made this beautiful girl smile and feel like she IS worth something!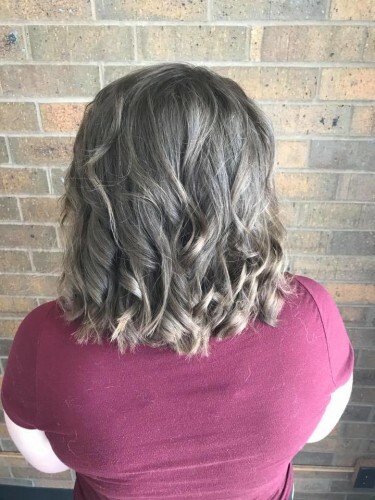 Kayley Olsson / Facebok Kayley Olsson / Facebok / Facebok
Olsson posted the photos on Facebook and urged parents to keep a keen eye on their children's mental health.
At the end of the day I want this to be a lesson to people. MENTAL HEALTH is a thing, it effects people all around the world and of all ages! PARENTS take it serious don't just push your kids off and tell them to get over something they legitimately can't. A CHILD should NEVER feel so worthless to not even want to brush their hair.
The post has been liked on Facebook over 196,000 times and received nearly 76,000 shares with many praising Olsson for displaying compassion and empathy towards the teenager.
As for the girl in question? She thanked Olsson for making her feel like herself again.
I will actually smile for my schools pictures today, you made me feel like me again.
DailyEdge is on Snapchat! Tap the button below to add!