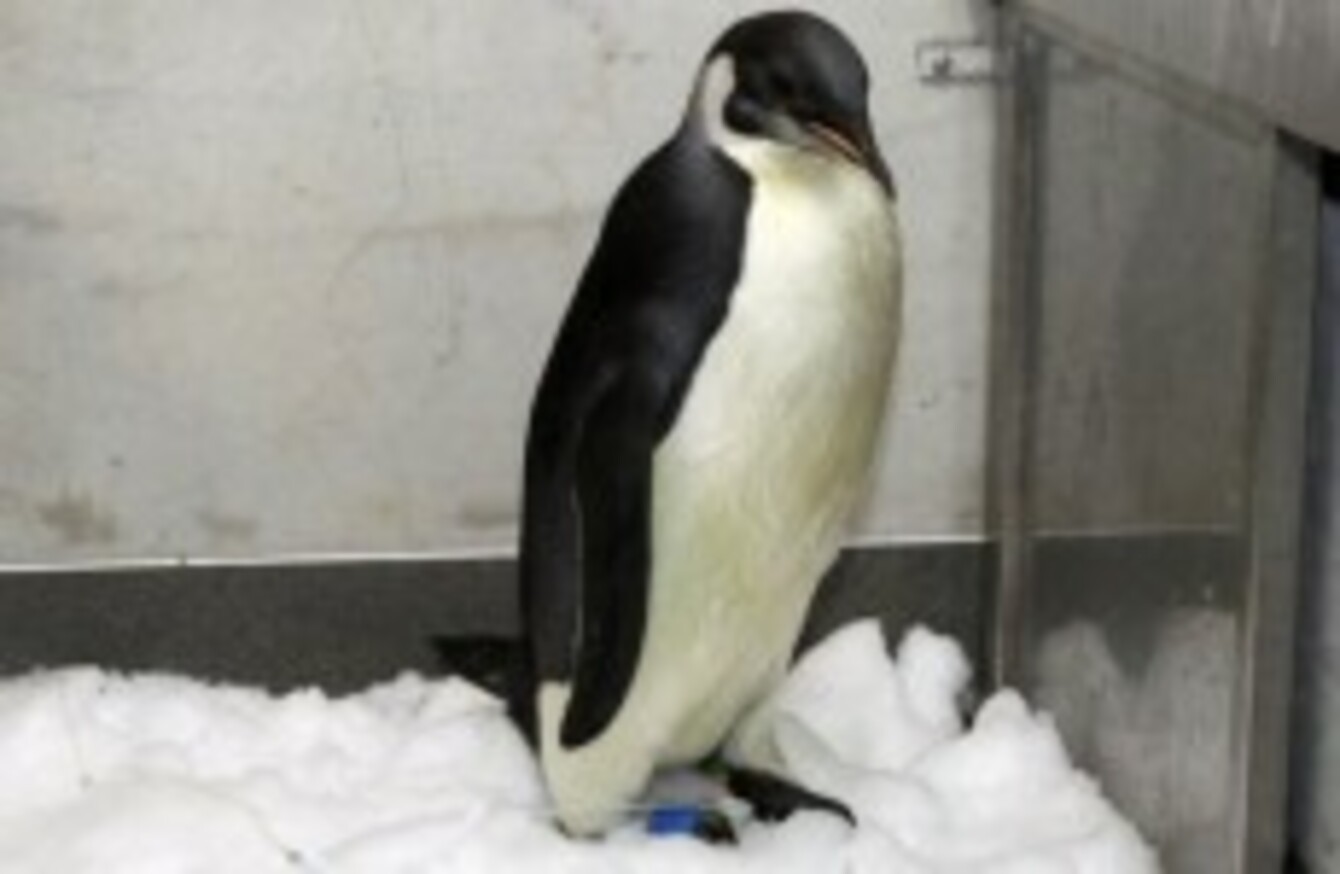 Happy Feet in his travel crate before being released yesterday
Image: Wellington Zoo
Happy Feet in his travel crate before being released yesterday
Image: Wellington Zoo
HAPPY FEET, THE wayward penguin that was found washed up on a beach in New Zealand has been returned to his home in Antarctica.
The Emperor penguin was returned to the wild yesterday after six days at sea.
The crew of the Tangaroa ship released Happy Feet into the water so he could swim the remaining 2,619kms to his colony at McMurdo South.
Lisa Argilla, a vetinarian and Happy Feet's chief minder at Wellington Zoo, where he has been cared for since he was found in June, said he seemed pretty keen to get out of the special crate he was travelling in.
"He was aware he was on the ocean," she said, adding that he seemed both apprehensive and excited.
However, he still needed a little nudge before speeding down the purpose-built "hydro-slide" and into the open sea. Argilla explained:
Happy Feet needed some gentle encouragement to leave the safety of his crate that has been his home for six days. He slid down his specially designed penguin slide backwards but once he hit the water he spared no time in diving off away from the boat and all those 'aliens' who have been looking after him for so long.

It's an indescribable feeling to see a patient finally set free! It's definitely the best part of the job.
The penguin, who has captured the hearts of New Zealanders since he was discoverd on Peka Peka beach, has been fitted with a GPS tracker. He swam only 7kms on Sunday but has since doubled that distance, according to OurFarSouth.org, the website tracking his progress.
Argilla says his chances are as good as any other penguin in the wild.
Watch the penguin's slide to freedom:

-Additional reporting by AP