IF YOU'VE EVER been to Bray, then you've likely heard whispers of The Harbour Bar, one of the town's most beloved institutions.
Why do people have such fond feelings for it?
Well for one thing, it's incredibly cosy and has a wide array of chairs.
Look at all those armchairs and couches! No umcomfy bar stools here. The Harbour Bar is a place you can relax and luxuriate.
*contented sigh*
Does this not look like the most inviting snug in the world?
Oh go on, so.
It does a mean pint of the black stuff
*licks lips*
Come to Mama.
And the pub grub!
*chef's kiss*
They always have your back on sunny days…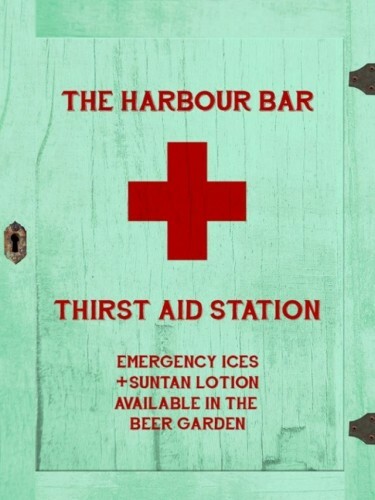 The Harbour Bar The Harbour Bar
Look at the amazing Stranger Things wall it erected for Halloween!
A 1980s dream come true.
Or how about the marriage equality mural painted outside?
Be still our beating heart.
Or this little nugget
A phrase uttered after many a smoking area interaction, tbh.
The Harbour Bar even has its own resident cat, for crying out loud
Meet Raoul. The real boss of the Harbour Bar.
Looks like Pokémon Go was correct…
Best damn pub in the world.
DailyEdge is on Snapchat! Tap the button below to add!