BY THE BEARD of Zeus!
As if we weren't already excited enough about Anchorman: The Legend Continues, now the news comes that Harrison Ford has joined the cast as a veteran newsreader.
The film is currently filming, and due for release in December.
So what else do we already know about it?
1. All the old gang are back
Will Ferrell (Ron Burgundy), Paul Rudd (Brian Fantana), Steve Carrell (Brick Tamland), David Koechner (Champ Kind) and Christina Applegate (Veronica Corningstone) are all on board.
Ferrell and Applegate have been pictured on set with Harrison Ford, and it looks like Ron's burgundy suit is back in action.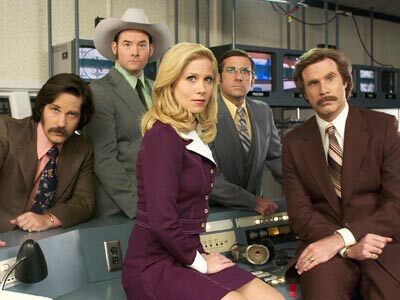 2. But what about Wes Mantooth and co?
It's yet to be 100 per cent confirmed that Vince Vaughn will be reprising his tole as news rival Wes Mantooth, although he has said in the past that the chances are high.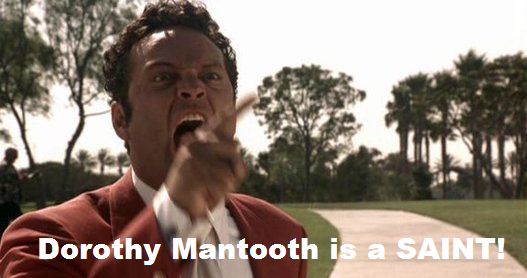 Luke Wilson is also signed up for the sequel, but it's not clear if Ben Stiller and Tim Robbins will be reprising their cameos.
YouTube/MovieClips
3. Adam McKay is on board as director, but is very sketchy with the details
Adam McKay directed the first Anchorman film, but has been very cagey about giving away any details about the sequel.
He's written the script with Will Ferrell, and has so far given next to nothing away, except to say that there may be a custody battle and "bowling for dollars". He's also promised some show tunes.
Judd Apatow is producing The Legend Continues, and said in December that the script is so funny that the cast couldn't make it through a full read through. He's also said that there's a lot of physical comedy in the sequel.
Promising news indeed.
YouTube/AbsoluteRadio
4. New kids on the block
Kristen Wiig (Bridesmaids), James Marsden (27 Dresses, X Men) are set to be in the sequel, along with Harrison Ford.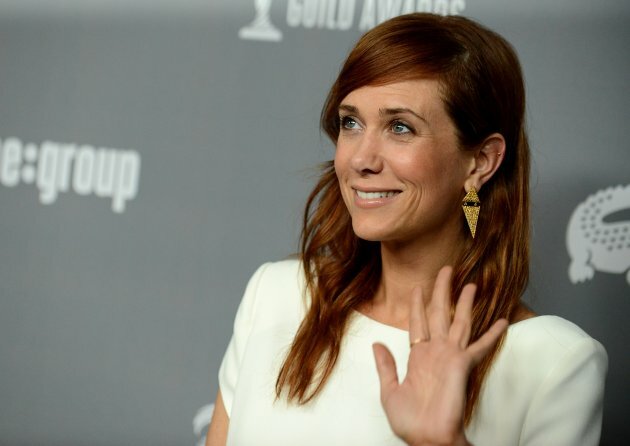 Hi Kristen (Jordan Strauss/Invision/AP)
5. Christina Applegate sounds optimistic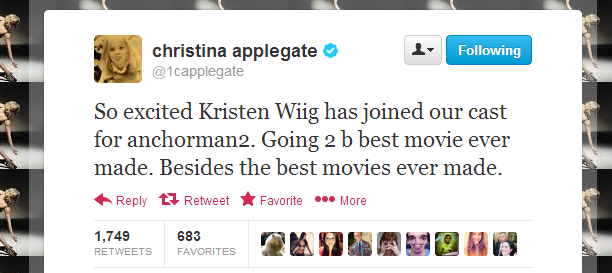 6. Brick is still not the full shilling
As the trailers suggest:
YouTube/ENTV
YouTube/FilmsActuTrailers
7. It will be set in the late seventies
Adam McKay has revealed that Anchorman 2 is likely to be set in the late seventies:
It's right when all the news started changing with the 24-hours news cycle in '78 or '79. All of a sudden, local news stations diversified and had Latino anchors and African-American anchors, and any time you're talking about diversity and the Action News team, that's always fun to deal with.