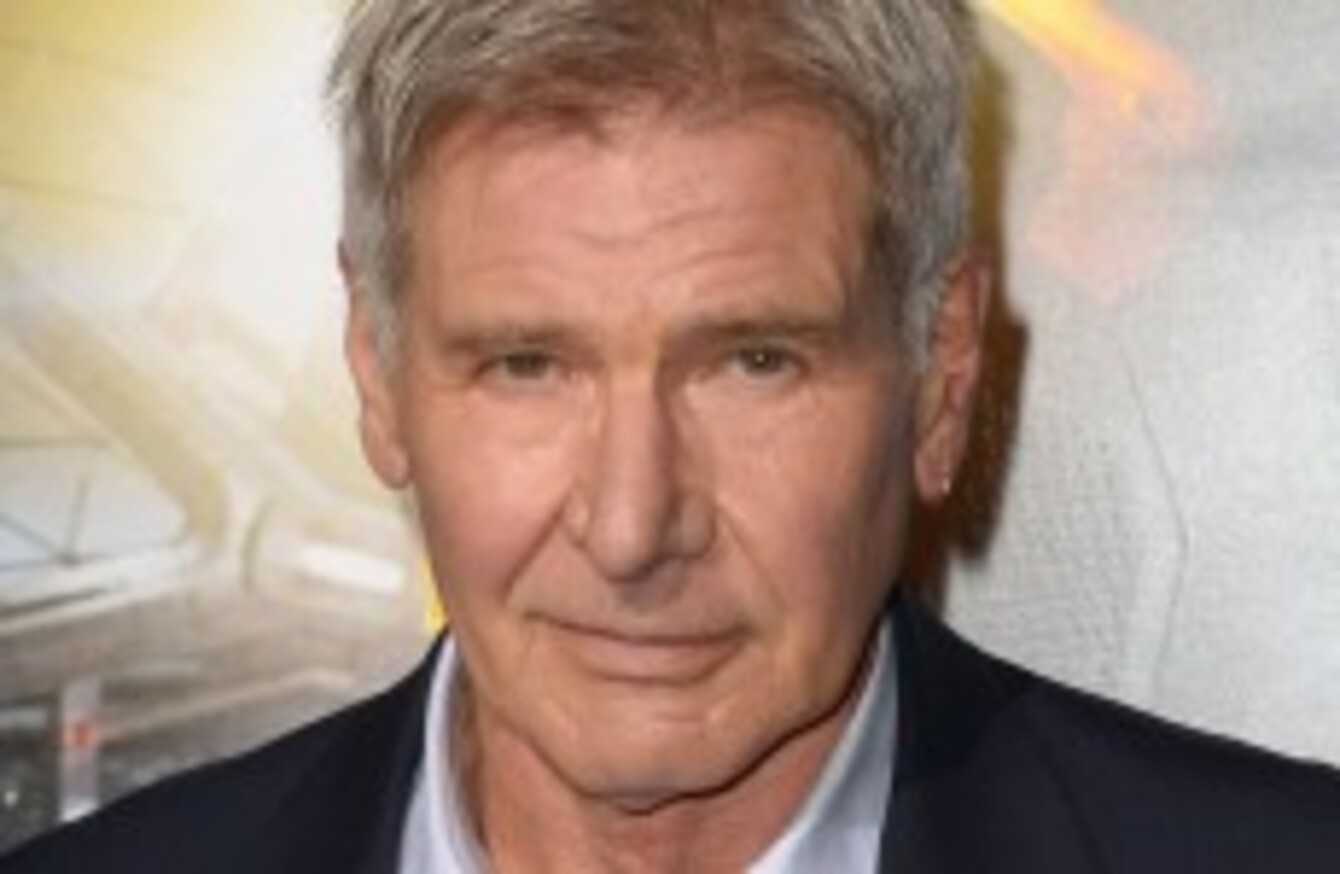 Image: © LuMarPhoto/AFF-USA.COM
Image: © LuMarPhoto/AFF-USA.COM
HARRISON FORD HAS been hospitalized after being injured on the set of Star Wars: Episode VII.
Disney have said that the 71-year-old actor is being treated for a suspected broken ankle after an accident on Thursday.
Ford wasn't doing a stunt sequence, but was injured when the door of a spacecraft fell on him.
A local police report on the incident said a "garage door" injured a 71-year-old man, but didn't name Ford specifically.
The Millennium Falcon, which Han Solo piloted in the first Star Wars trilogy, was recently revealed to be a part of Episode VII.
Ford is one of several original Star Wars actors returning to the J.J. Abrams-directed sequel – he's joined by Mark Hamill, Carrie Fisher and Peter Mayhew.
Episode VII is being filmed at Pinewood Studios outside of London.
Disney said shooting will continue as planned while Ford recuperates.
Get well soon, Han!