EVERY WEEKDAY MORNING, DailyEdge.ie rounds up the best of the day's celebrity dirt – from the top to the very bottom.
Harry Styles was asked for €6,000 during a prank radio call and was happy to hand it over. His mate and BBC Radio 1 Breakfast show host Nick Grimshaw plays a game called 'Call or Delete' where a celebrity guest has to scroll through their phone until Grimshaw says stop. Whoever they land on, they have to prank call or delete.
Matt Healy from the band The 1975 landed on Harry and had to ask for an emergency £5,000 and to be put in touch with Niall Horan.
BBC Radio 1 Breakfast Nick and Matt (right) before the call BBC Radio 1 Breakfast
Here's the call, DID HE COP IT?
Leigh Brianne Santos / YouTube
Either way, what a dote.
Beyoncé apologised for ugly crying during her last Mrs. Carter tour show last night. The Queen Bee finished up her world tour in Portugal on Thursday and was bawling by the end. Well, bawling by Beyoncé standards.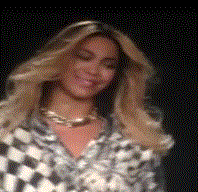 Getting all emotional, she said:
I'm giving y'all an ugly cry. Thank y'all again. Thank you for allowing me to have a career. 

When I fall, you lift me up. When I'm hungry, you feed me. And I just want to give you my light. I dedicate this song to you guys.
Come back to Ireland B! Thanks to TMZ, we now know who you are.
What's Bryan McFadden up to these days? Well, the former boybander and fooootball on TV singer is set to try his hand at presenting a dating show. McFadden said he is 'over the moon' to take on the new gig of presenting Channel 5′s new dating show Stand By Your Man.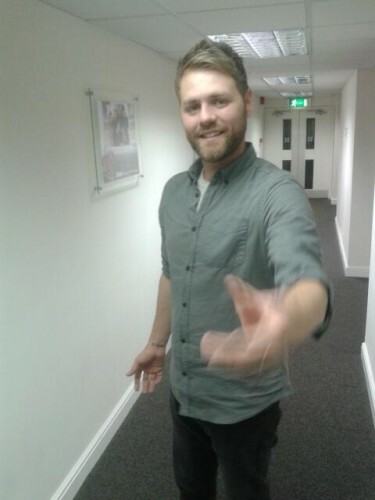 Brian McFadden Brian McFadden
The show will see four male contestants attempt to win over one of 40 women from the audience.
His "cheeky Irish charm and wit will be a winner of viewers" according to Channel 5′s Greg Barnett.
SO NOW.
McFadden also told Digital Spy that a Kian Egan collaboration isn't entirely impossible, so the possibilities are literally endless.
Endless.
And the rest of the day's celebrity dirt…
Richard Gere drank some beer on a bench while wearing underwear on his head. (Buzzfeed

)

Rihanna and Drake are DEFINITELY a thing. (Daily Mail

)

Gwyneth Paltrow apparently wants to live like a nun while recovering from split. DOUBTful. (Daily Star

)

Mila Kunis' Bump Watch is now in full swing. (Hollywood Life)
Rita from Corrie Barbara Knox was arrested on suspicion of drink driving. What would Norris say? (Sky News

)

Lindsay Lohan destroyed a car because she's really f**king pissed that TV series, How I Met Your Mother is ending. WHY THO?
billyonthestreettv / YouTube