HARVEY WEINSTEIN'S "SILENCE Breakers" have responded to Anna Wintour's open letter defending his ex-wife Georgina Chapman in this month's issue of Vogue.
PA Archive / PA Images PA Archive / PA Images / PA Images
The magazine's interview with the Marchesa designer detailed how Chapman is coping with "life after Harvey" amid revelations by more than 80 women who have come forward since October to accuse her husband of sexual assault and harassment. Wintour's accompanying editor's letter states: "I am firmly convinced that Georgina had no idea about her husband's behavior."
Lauren Sivan, the television reporter who says she was trapped by Weinstein into watching him masturbate into a potted plant a decade ago, told The Hollywood Reporter that she "sees no reason to punish Chapman".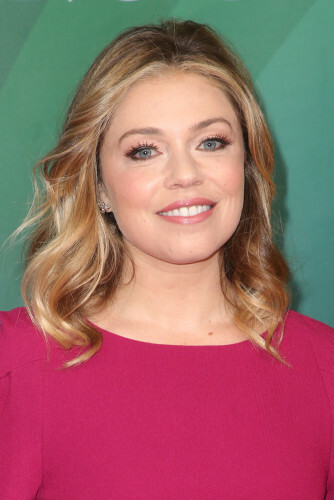 F. Sadou F. Sadou
However, she said the issue is distracting from the fact that Weinstein's victims have yet to achieve true justice.
 Until we know better, or have information otherwise, I would like to assume that she wasn't complicit in it. Dragging Chapman and trying to pin any of the blame on to her distracts from the issue at hand, which is that Harvey Weinstein is a serial sexual abuser."
This is turning into a witch hunt. Being angry at Anna Wintour or any woman who defends another woman is not what this should be about. I really believe that we should all be putting the blame where it belongs — on Harvey Weinstein. I don't want to join the chorus — I don't think this is where we should place our anger."
Louise Godbold, who was cornered by Weinstein begging for a massage in the early 1990s, said:
I wish the woman well and hope her career and brand are very successful, but I hope she doesn't believe that everything will be back to normal. Now she has to face that her career and her brand were built on an abuse of power, whether she was witting or unwitting of what Harvey was doing, is not the point. The point is, she knows now, and what is she going to do now?"
Meanwhile, actress, comedian and writer Sarah Ann Masse said she understands Chapman continuing Marchesa: "I don't think [Chapman] should be disallowed from having her business because she was married to Harvey."
However, Masse believes the Vogue profile came too soon, amidst other articles about men's comebacks that she says are distracting from the real story and voices of survivors.
I'm not personally angry with Anna or Georgina. I just think perhaps this article is premature, because the victims are still going through this and still haven't seen any justice served. The focus should be there."
DailyEdge is on Instagram!