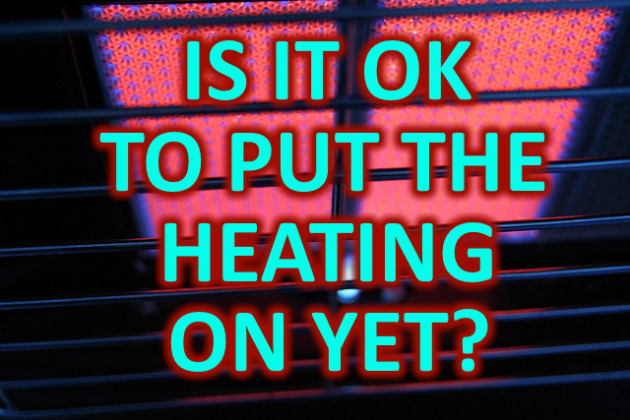 Felipe Skroski Felipe Skroski Answer all the questions to see your result!
You scored out of !
NOPE.
Sorry, but you don't REALLY need it yet. Just put on another jumper there like a good thing and go to bed at 9pm.
You scored out of !
Ah, go on then. Just for an hour.
It's not exactly time for the full whack yet, but you could definitely get away with a short blast. If anyone complains just say you were 'making sure it worked before winter'.
You scored out of !
YES.
It's time for the heating, no matter what anyone else says. Press that magic button.
And finally… Have you turned YOUR heating on yet?
Poll Results:
Um, maybe once or twice. For an hour.
(1666)