HEN PARTIES ARE normally filled with sashes and drunken antics. This was not how the hen party for Michelle O'Riordan went last weekend.
Having been snowed in the previous weekend and missing her planned hen party, Michelle's sister Caitriona and her mother got the train up to Dublin to surprise Michelle along with their younger sister Cliodhna to have the hen they couldn't have previously.

GIPHY GIPHY
What ensued was not quite your typical hen as Caitriona told Muireann O'Connell on Today FM this morning.
The O'Riordain girls ended up in Keogh's pub just off Grafton Street where they were having a drink in the snug. Next thing a large group of people walked in the snug too and got served quite quickly which struck the girls as odd.
I thought they knew the barmen because they got served really quickly. They were smiling over at us. They just looked like a group of people out on the rip as well.
It was the younger sister Cliodhna who thought she recognized Liam Cunningham in the group. She only knew him from his lead role in the 1994 film 'War of the Buttons' because 'it's a massive movie in West Cork'.
GIPHY GIPHY
Turns out he's in Game of Thrones as well and so are the rest of them apparently but we don't watch that so we didn't know that.
When one of the girls went to the toilet, one of the famous group tried to take a stool and Mammy O'Riordan wasn't having that.
A girl tried to take a stool when my sister went to the toilet and Mum stopped her and she was Maisie William's apparently.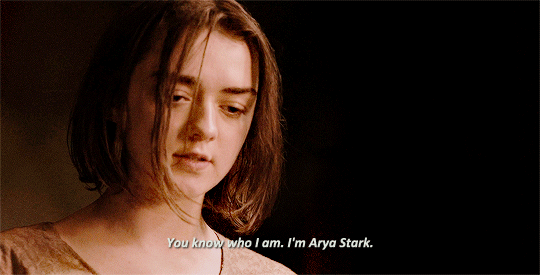 GIPHY GIPHY
Having recognised Liam Cunningham, Cliodhna decided to mess with him a little and asked him to take a photo of them which took him aback a little. It was a stuntman travelling with the group who encouraged the girls to get Liam in the photo too saying 'You'd want him in the photo too'.
Today FM Today FM
The friendly stuntmen thinking he was doing 'big fans' a favour, dutifully then brought Maisie Williams over to get a picture with the girls who had no idea who Maisie was.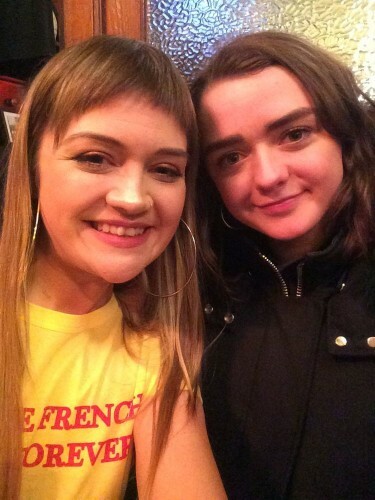 Today FM Today FM
It only when they started looking up the cast that the girls realised who was sitting across from them in the snug.
They were lovely, we just weren't taking much notice of them because we didn't think they were important.
Only in Ireland.
DailyEdge is on Instagram!