KIDS THESE DAYS, eh?
Sixty-two students were arrested on Thursday after they broke into their New Jersey high school at around 2am for a prank.
The students urinated in hallways, greased doorknobs with petroleum jelly and taped hot dogs to lockers. Far out!
Officers responding to a burglar alarm at Teaneck High School also found desks flipped over, chairs broken, graffiti on the walls, silly string on the floors throughout the building.
Police dogs were used in the room-by-room roundup of students, some of whom were hiding.
"It is possible that a few got away, but the majority were caught," Acting Police Chief Robert Carney said.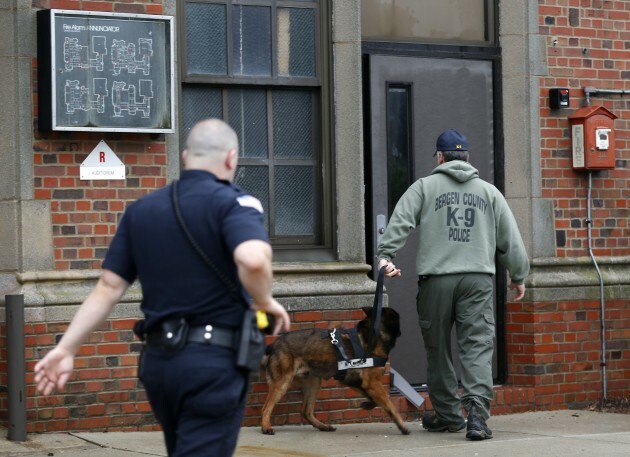 ASSOCIATED PRESS ASSOCIATED PRESS
He said the students told officers that it was a senior prank— an annual tradition at the school, though not usually done.
As they were arrested, Carney said, some students were scared but others were laughing.
Sgt John Garland said:
If this was a senior class prank, I just don't believe that a lot of them realise the seriousness of it…breaking into the building. That's a burglary and I don't think they understand that. It's a very serious offence.
The 24 students who are 18 or older were charged with burglary and criminal mischief.
The other 38 are minors and are being released to their parents, who will probably ensure they don't see the light of day until graduation.