TRENDS BY THEIR nature are ever-changing and new ones come as quickly as others are just starting to catch on.
However, there are a few that seem to hold on a little longer than others, or long after they first became popular return to the style pages of magazines and, eventually, high street stores.
One such trend are boilersuits.
About five years ago, dungarees returned to the 'must-have' style sections, nearly 15 years after we all dumped our childhood denim overalls. 
Well, since then, the style has developed and now the 70s style boilersuit is the one-piece of choice.
For months, I've been seeing some of my favourite fashion bloggers take on the trend and nail it, leaving me interested in trying it for myself.
However, with a much different shape to the majority of those I saw wearing them, I worried that this would be another fashion trend I wouldn't be able to enjoy because of my shape.
In a tale as old as size measurement guides, I sit somewhere between a size 12 and 14 in clothing, depending on where I'm shopping, and while that already makes shopping awkward, when you're looking for a one piece to fit you all over your body, it becomes a whole new challenge.
To give you an idea, I'm quiet broad across my chest and shoulders, narrow in the hips but with chunky thighs.
And just to make it even harder to find the perfect fit, I am grateful to have a narrow waist that unfortunately usually goes hidden because of the larger size the rest of my body requires.
I knew this would be a challenge, and I knew that I would probably have at least one minor breakdown in a dressing room with a zip half pulled up, but I was fed up with feeling scared of a trend and willing to try it out at the risk of failure but with the potential for success.
I had just one rule – every boilersuit I tried on would be in a size 14. Not for any reason other than being able to make a more direct comparison. 
So, with one last look at my Insta-inspo, I headed to Henry Street in Dublin's city centre in search of the perfect boilersuit and here's how I got on.
First up, I tried this khaki green boilersuit from New Look. I'd seen this a few times on Instagram before going in to try it on, so already had an image of what it might look like on in my mind. 
With a bit of a wriggle to get the sleeves on, I eventually buttoned it up and took a look at the first boilersuit I had ever tried on. 
I didn't hate it but it was far from loving it, I was. 
The one-piece seemed to accentuate all the parts I didn't like about my body and conceal any of the parts I actually liked. 
My biggest worry about the boilersuit trend was that my legs would look like overfilled sausages, and in this, that's exactly what I felt they looked like. It also clung to my tummy like the support knickers I'd probably have to wear to feel comfortable in it. 
I gave this just one star out of a potential five. 
2. Penneys Denim Boilersuit – €25
Next up is this denim number from Penneys. 
Usually the combination of the words 'Penneys' and 'denim' are enough to make me sweat, I was willing to give this one-piece a go simply because I'd seen quite a few people wearing it on Instagram and loved it. 
I went into the dressing room in Penneys as most people do – with the same piece of clothing in multiple sizes and expectations lower than the price they might cost me. 
When I say I could not get over this, I'm not lying.
Firstly, the quality was so much better than some of the other boilersuits I tried on and it had the fit I was after. I couldn't believe a size 14 from the Penneys' denim section would even close on me never mind look not shit. 
I wanted something that would nip me in on the waist, fit close to the hips without being stuck to me, and then would hang loose like a straight-leg jean. 
My one issue with this was the back. It did that weird (yet oh-so common) thing where it kept bubbling over and under the waist belt. It made it look ill-fitting even though it wasn't. 
I thought about purchasing for a good 15 minutes while looking at myself in this, sent the obligatory pics to my group chat but then decided it wasn't quite right. 
For that reason, I gave the Penneys boilersuit a four out of five. 
Black is my safety colour. It's what I reach for most mornings when I'm getting ready because it makes me feel comfortable.
Look, it's far from exciting but, when I don't have the time to put effort in, at least I know that everything matches. 
On paper, a black one-piece was right up my street. But this black one-piece certainly wasn't. 
While the fit generally wasn't bad, the style and detail on it was so far from my aesthetic. 
The stitching around the pockets, double-collar, and those annoying popper buttons all resulted in me taking this off as quickly as I put it on. 
While it wasn't terrible, this boilersuit just made me feel frumpy so I give it a two out of five. 
My worst fear was realised – a piece of clothing that confirmed my body's proportion is all sorts of bizarre. 
I knew stepping in the doors of H&M that I was taking my emotional stability in my hands – I knew that. 
But, just two weeks earlier, I had tried on a size 14 boilersuit in there that I wish to this day I had bought.
So, I went back to try it on and take some pictures, as well as look to see if they had any other options. 
The boilersuit I was after was sold out in my size, so I grabbed what looked to be a similar one that was nearby and headed to the dressing room. 
A boilersuit from the same shop, in practically the same style, in the exact same size and this was the result. 
The thing was cutting off circulation to my legs, busting open around my waist, yet hanging off me around my arms and back. 
It was a total disaster and therefore earned itself zero stars out of five and left me needing a coffee break.
This New Look boilersuit was pretty much immediately ruled out because of the fabric. It was made from that awfully thin denim that is practically see through and no standard of seamfree underwear could hide beneath.  
But, in the name of research, I tried it on anyway. 
'It wasn't hideous' is a statement you should never say about something you're about to purchase but it was all I could manage to about this one-piece. 
It wasn't the style I wanted, it wasn't the fabric I liked and it puckered in the weirdest places. 
It looked like I was trying to smuggle snacks in the pockets and I was not here for that. 
The proportions in this boilersuit were also fairly bizarre – the crotch seemed to hang about three inches lower than it should.
I really wasn't loving this, but at least it closed so I gave it one star out of five. 
And finally, it was time to test my love/hate relationship with Topshop. 
I know from 'The Gram' that Topshop is jammed-packed with boilersuits at the minute and I went in looking for the denim one that everyone seems to be mad about. 
But it was sold out so I opted for the same one in this beige cotton. 
Wondering if I could break my size rule, I feared that the size 14 would come out looking worse than the one from H&M, but to my surprise, it didn't make me cry. 
This was by far my favourite shape of the bunch. A slim fit without looking tight, detailing that felt very modern, and cosy enough to wear for the day – I was a fan. 
But, I really wasn't able to get on board with that boring beige colour. (Apologies to anyone who likes beige!) 
As someone extremely pale, who makes little effort with her hair or makeup, wearing something that blends into my skin and looks freakishly similar to work overalls really isn't going to make me feel all that great. 
I loved this boilersuit but hated the colour so for that reason I gave it four stars out of five. 
But you better believe I'm ordering the denim one online come payday.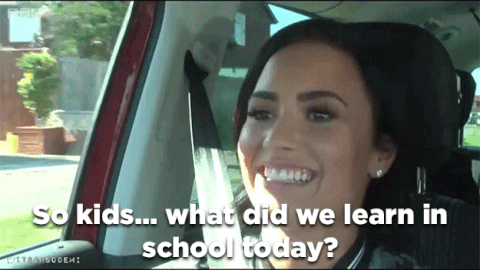 All in all, it wasn't the disaster I was expecting. In the end, I found two I really liked, three that were so-so, and just one that reinforced the fears I had before I went out there.
While I didn't find the right one for me on this shopping trip, I'm now certain that a boilersuit is something I want to add to my wardrobe - although it might take me a little longer to find the right one than I'd hoped. 
DailyEdge is on Instagram!