HMV REOPENED ON Dublin's Grafton Street this morning, some 16 months after closing its doors amid serious financial troubles.
The record shop has changed location – it's now in the former a|wear shopfront next to BT2, while its former premises have been taken over by Massimo Dutti.
And this was the queue at 6am this morning, a good hour and a half before it opened: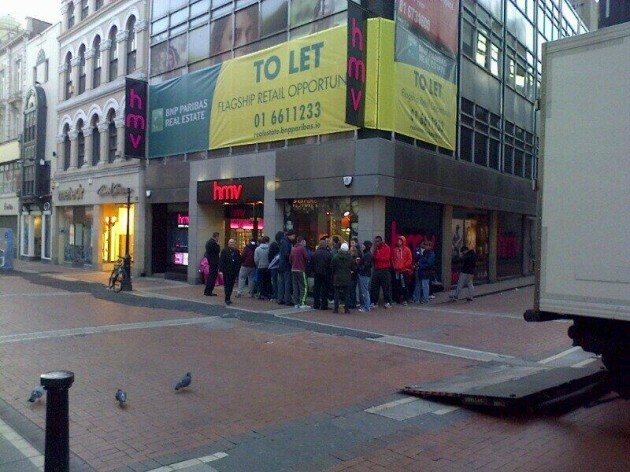 @HMVIreland @HMVIreland
HMV is now owned by the same company as Xtravision, Hilco Capital Ireland. It has reopened on Record Store Day and hopes to lure customers back with price reductions.