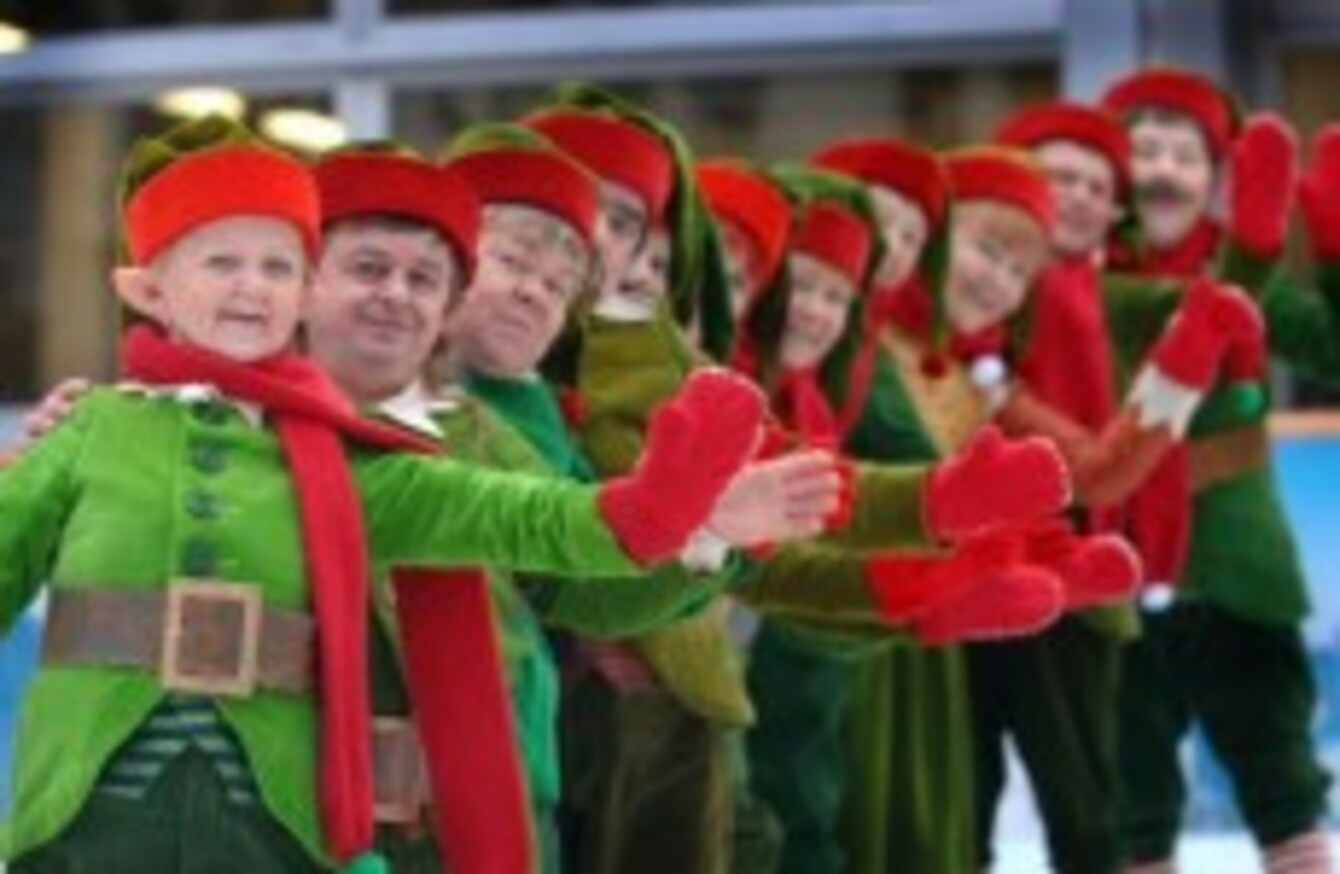 Image: Joel Ryan Wire/PA Archive/Press Association Images
Image: Joel Ryan Wire/PA Archive/Press Association Images
IF YOU ARE already counting down the days to Christmas, have hoarded wrapping paper and can be hypnotised by tinsel, we might have just the job for you: Santa's elf.
There are 45 jobs for elves up for grabs on the Christmas team at Rathwood,  which is described as a "destination shopping and activity centre on the Carlow/Wicklow border".
The elves will take part in the Christmas experience at Rathwood, where the centre hosts a popular Santa Train with daily visits to Santa Claus' woodland retreat.
Spokesperson James Keogh said:
We need elves that are really enthusiastic. They need to be jolly, they need to be excellent with children and they need to have that Christmas spirit.
Tickets last year were sold very quickly so this year Santa will stay at Rathwood for a bit longer. He is looking to recruit new elves with some theatre skills, good with people, friendly and they must love kids and animals, especially reindeer.
Rathwood's Santa Train visit includes a train ride through Santa's Animal Park to see the reindeer getting ready for Christmas, a visit to Mrs Claus, walks through the woods with one of Santa's helpers and a visit to Santa to receive a special present.
The elves will be on hand to assist visitors - and will all be trained in 'elf and safety.
Of course, they must love little people, as last year 28,000 people visited Santa's retreat, most of whom were children.
To find out how you can be part of Santa's team, email info@rathwood.com
Tickets for Rathwood Santa Train go on sale tomorrow, Thursday 1 September at www.rathwood.com costing €7 per adult, €15 per child.