EVERY WEEKDAY MORNING, DailyEdge.ie rounds up the best of the day's celebrity dirt from the top to the very bottom. 
Kylie Jenner took to her Snapchat this week to share her jaw-dropping shoe collection for her five-month-old daughter, Stormi – which averages around $22,000 (€19k) in total. 
The reality star, 20, flashed a glimpse of her daughter's impressive racks of footwear – which boasts the likes of $1,000 Giuseppe Zanotti's, $275 Gucci flats and $50 Nike Air Force 1′s.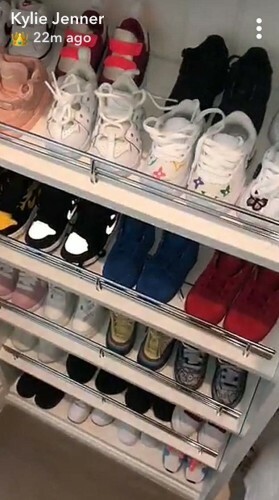 Kylie Jenner / Snapchat Kylie Jenner / Snapchat / Snapchat
Not a Heely or a light-up runner to be seen. (Snapchat)
Keith Lemon said his Celebrity Juice star Holly Willoughby keeps a bottle of vodka under her desk.
Appearing on Good Morning Britain this week, the TV star admitted that the This Morning presenter, 37, is "always at it" and "she looks like an angel but she's got the guzzler of a tramp."
She's like an old man with a brown paper bag."
Piers Morgan confirmed his sentiments, saying: "I've drunk with Holly Willoughby. Trust me, if you have lunch with Holly, you cancel dinner!"
Sesh Willoughby is something we can get on board with. (Daily Mail)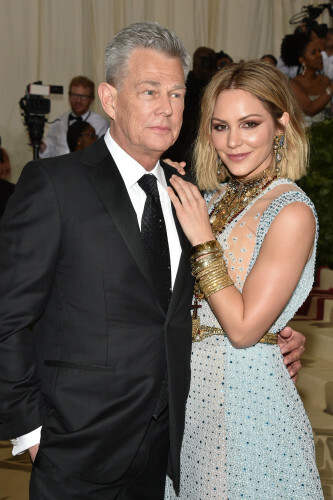 Hahn Lionel / ABACA Hahn Lionel / ABACA / ABACA
David Foster and Katharine McPhee are engaged.
McPhee, 34, confirmed the news herself on social media, writing that 68-year-old Foster popped the question during their vacation to Italy, which they've been documenting on Instagram over the past few days.
"He did it at the top of this mountain in Anacapri. Totally dark, only stars. Thankfully he didn't push me off the cliff. He said it was one or the other. And in the end he spared me," she joked.
Ah, true love. (Instagram)
And all of today's other celebrity dirt…
Scarlett Johansson has responded to criticism of her latest movie role. (DailyEdge)
G-Eazy and Halsey broke up. (Instagram)
Amber Heard's in trouble over a racist tweet. (E!)
DailyEdge is on Instagram!