IT'S REALLY NOT that big a deal, but a curious pattern of Saoirse Ronan's stellar career in Hollywood has been the movie industry's collective lack of ability to pronounce her name.
The celebrity world is littered with unconventional names that they seem to manage grand – but there's something about Saoirse: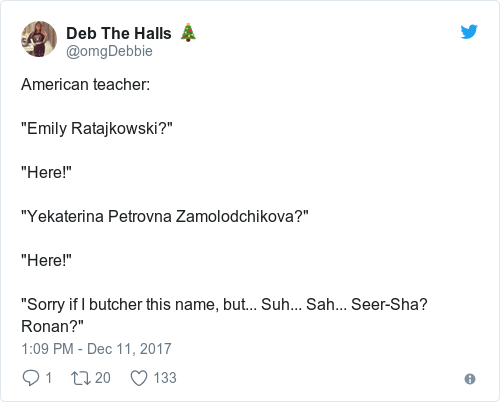 @omgDebbie @omgDebbie
So, with Lady Bird being hyped across the board for an Oscar nomination, now's the time to collect all the worst injustices committed against her name in one place:
This week, Alfre Woodard stumbled all over it when she was announcing her Golden Globe nomination earlier this week
Golden Globes / YouTube
It starts around 12.45 in.
She has since apologised.
Back in 2015, Dennis Quaid put in a Hall of Fame effort at the Golden Globes nominations announcement
Top And Best / YouTube
Even when she was at the Oscars back in 2008 her name was a stumbling block
Blink of a Thought / YouTube
Ah, Saoirse Roning.
And the nomination itself didn't go much better
Ivan Stajic / YouTube
That starts around 57 seconds in, and you almost have to feel for him being up there with absolutely no preparation done at all.
This Fox presenter went with 'Sh-eersha' back in 2013
iheartsaoirseorg / YouTube
She repeated it back to Richard Gere a few times on Graham Norton with a helpful rhyme
Zaphod Beeblebrox / YouTube
Arriving on the Oscars red carpet in 2016, every photographer was roaring out some version of 'Sorcha'
FirstLook / YouTube
She provided a full list of the ridiculous efforts to James Corden a couple of years ago
The Late Late Show with James Corden / YouTube
And finally, trawling the archives, you can even find Colin Farrell going with Saoirse 'Ryan' at the IFTAs in 2008
IFTAAwards / YouTube
The name is cursed.
DailyEdge is on Instagram!