1. When the right answer isn't there, this little person got creative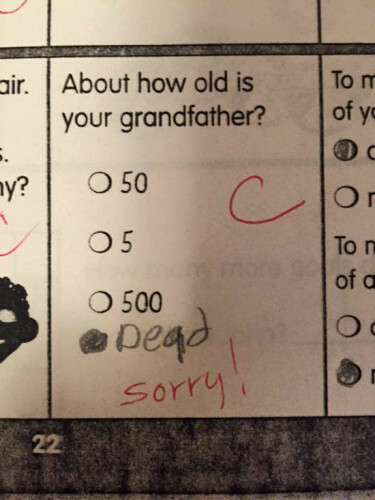 Imgur Imgur
Not afraid to tell it like it is.
2. "I don't even know what it is"
Imgur Imgur
3. This kid didn't hold back with their unbiased assessment of the situation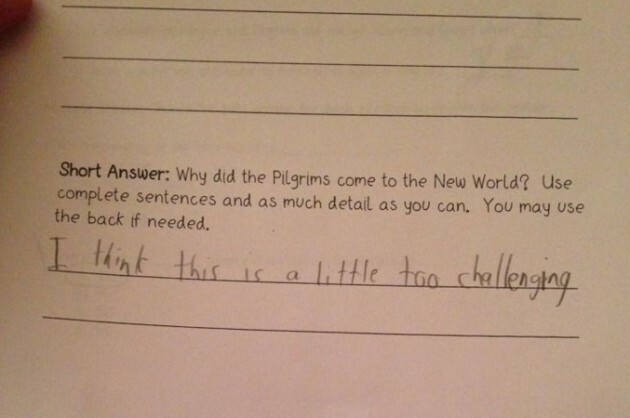 Imgur Imgur
4. Self awareness in homework is to be applauded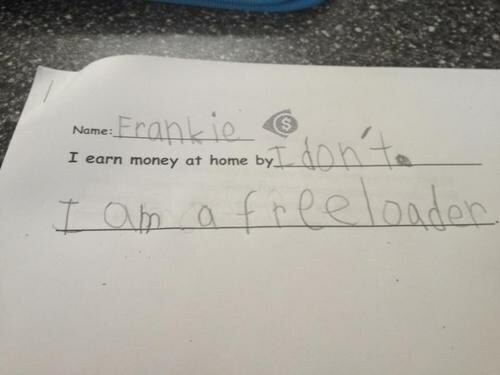 Tumblr Tumblr
5. The brutal honesty that these miniature humans display is admirable
Tumblr Tumblr
6. When you go for a 50/50, you still have to show your work
Imgur Imgur
Nailed it.
7. This kid has a future career in complex motivational speaking
Imgur Imgur
8. The harsh, brutal reality of life is not lost on this little one
Imgur Imgur
9. While this mam comes off well here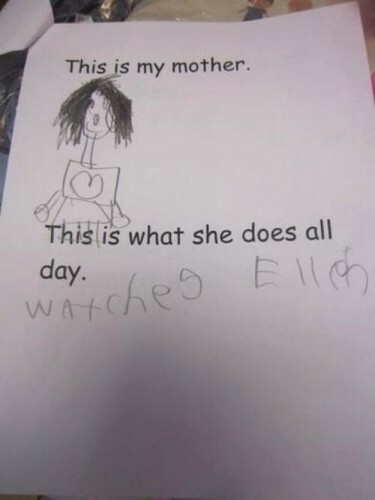 theberry theberry
10. Poor Mrs McMahon didn't know what she was getting herself in for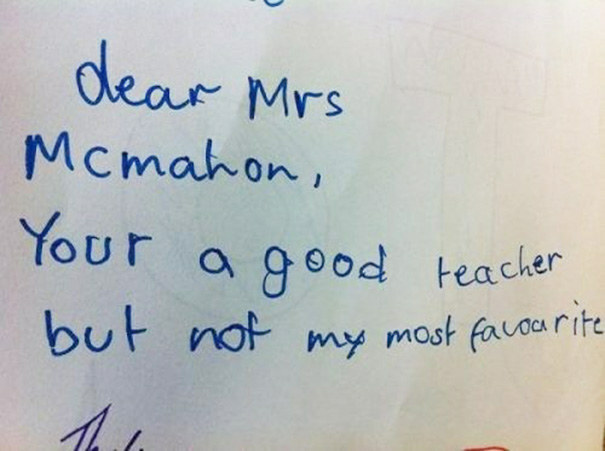 pinterest pinterest
11. And this kid wasn't afraid to identify what we were all thinking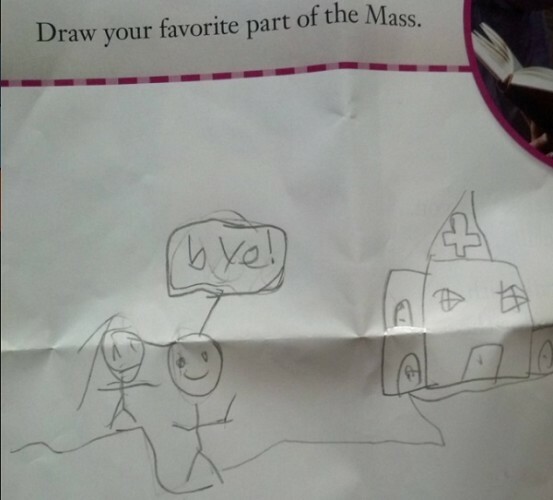 Imgur Imgur
These kids are going places.